Streaming is expected to overtake linear TV viewing by the end of the year, according to a study by research firm Omdia. The Gauge, Nielsen's latest media analysis report, found that streaming claimed 34 percent of total TV time in June for a fourth consecutive monthly record. That's what cable claimed in June 2021, only to decline to 35 percent in June 2022. Nielsen SVP of product strategy and thought leadership Brian Fuhrer says what is unusual is "the extraordinary breakout that a number of the streamers had," with Netflix jumping the most, a full share point.
Netflix had a 16.3 percent increase in June minutes viewed, Fuhrer explains in a Nielsen Gauge snapshot. It was followed by Disney+, up 14.7 percent, Amazon Prime Video, gaining 11.1 percent, and YouTube (including YouTube TV), at plus 5.2 percent in June minutes viewed, with each of those gains equal to +0.2 share points.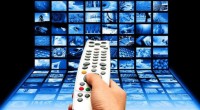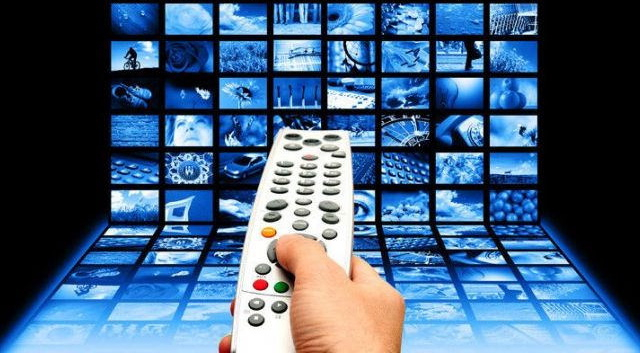 "In June 2022, streaming video exceeded one-third (33.7 percent) of all video viewing for the first time; a sizable increase from the 27.4 percent share of just one year ago," writes Forbes. Streaming's share of viewing has increased every month since March, rising four share points during that time.
Broadcast television was at 22.4 percent in June, its lowest point in twelve months. Broadcast viewing was down as the official end of the TV season and a lack of new content in June resulted in a 6.7 percent decline in viewership and a loss of 2.1 share points from May, according to Nielsen, which identified sports viewing as "a bright spot for broadcast," with the NHL and NBA finals driving a 43.8 percent June spike in broadcast viewing.
Sports declined on cable from May to June as the NBA playoffs concluded, driving sports viewing down 42.1 percent for the frame, "too large a drop to be offset by the feature film category, which is always a notable contributor for cable," Fuhrer said. On a year-over-year basis, cable viewing minutes fell 11.9 percent, a drop of 5 full share points.
Globally, Omdia's latest Cross-Platform Television Viewing Time Report 2022 indicates streaming is gaining ground across the U.S., Europe and Australia with online long form and social media video viewing also growing beyond 2021's boom in viewing time.
"Linear TV, online short form and pay TV VOD accounts all declined, with linear TV seeing the sharpest declines, but growth in the time spent viewing online long-form online and social media video made up for most of the declines, leaving overall viewing to drop by just 2 minutes," TV Technology News summarizes from the Omdia report.
"Linear TV viewing time decreased in all markets in 2021," with "the ending of restrictions and lockdowns that marked most of 2020" due to COVID-19 as the primary cause, with the continual shift toward on-demand a secondary driver.
Related:
Broadband Subscriber Growth Slows to Pre-Pandemic Levels, Axios, 8/2/22
Topics:
Amazon
,
Amazon Prime Video
,
Australia
,
Brian Fuhrer
,
Broadcast
,
Cable
,
COVID-19
,
Disney Plus
,
Europe
,
Feature Film
,
Linear TV
,
Movie
,
NBA
,
Netflix
,
NHL
,
Nielsen
,
Omdia
,
Pay TV
,
Prime Video
,
Social Media
,
Social Video
,
Sports
,
Streaming
,
The Gauge
,
United States
,
Video
,
Viewership
,
VOD
,
YouTube
,
YouTube TV