TikTok is at the center of yet another attention-grabbing trend: Gen Z has begun using it as a search engine, edging out Google. TikTok says a third of its billion or so global users are Gen Z, and these 10-to-25-year-olds are now using the short-form video platform for more than just entertainment and are increasingly turning to it as a source of information. Meta Platforms' Instagram is also making a strong showing among information seekers in Gen Z — an important demographic among advertisers, as they are still forming brand loyalties and shopping habits.
A study by Ofcom indicates that for the first time Instagram is the first choice for news consumption among UK those 12-16, with 29 percent naming it their first choice. TikTok and YouTube followed closely, each at 28 percent.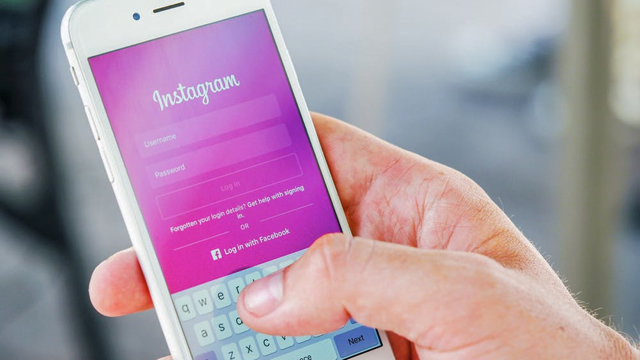 Surprisingly, the news is being embraced by Google and its parent Alphabet, who brandish the figures as a defense against the many antitrust lawsuits leveled at the company, and suggest the findings offer evidence there is plenty of choice available.
"We keep learning, over and over again, that new Internet users don't have the expectations and the mindset that we have become accustomed to. The queries they ask are completely different," Google SVP Prabhakar Raghavan told TechCrunch earlier this month, Bloomberg reported Friday.
About 40 percent of young people use TikTok or Instagram "over Google when searching for lunch recommendations," Raghavan added, citing "internal research that involved a survey of U.S. users, ages 18 to 24" in the TechCrunch interview. There are 67 million Gen Z consumers in the U.S.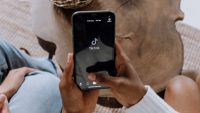 The Ofcom survey "found that TikTok is the fastest growing source of news among young adults ages 16 to 24," reports Bloomberg, which says the trend "raises alarm because of the rampant misinformation on the platform." In addition to news and travel, TikTok and Instagram are being used for recipe ideas and local activities, searches once dominated by Google, YouTube and Yelp.
"Increasingly, young people are using social media platforms like TikTok and Instagram to search for things to do and places to try, even seeking out news and important information, rather than consulting traditional discovery tools like Google Search and Google Maps," Mashable reports.
"Gen Z youths generally prefer quick and fast content, especially short videos and do not like to read through traditional search results with words," Marketing-Interactive offers by way of explaining the trend.
This translates into fertile territory to farm a new generation of customers by brands that have invested in social media versus conventional advertising, Marketing-Interactive notes, citing a SensorTower study indicating ByteDance's TikTok, (including Douyin on iOS in China) "was the most-downloaded and highest-earning non-game app in the world in the first half of 2022," while Instagram was the most engaging, with 39 percent of users opening the app daily, followed by TikTok at 29 percent, and Meta's Facebook at 27 percent.
Related:
Kids and Teens Now Spend More Time Watching TikTok Than YouTube, New Data Shows, TechCrunch, 7/13/22
Google Is Remaking Search, Maps for the TikTok Generation, Bloomberg, 5/11/22
Social Networking as We Know It Is Likely on Its Way Out, Fast Company, 7/26/22
Topics:
Advertising
,
Alphabet
,
Antitrust
,
Brands
,
ByteDance
,
China
,
Consumers
,
Discovery
,
Douyin
,
Facebook
,
Gen Z
,
Google
,
Google Maps
,
Instagram
,
Lawsuits
,
Meta Platforms
,
News
,
Ofcom
,
Prabhakar Raghavan
,
Search
,
Shopping
,
Social Media
,
Teens
,
TikTok
,
United Kingdom
,
United States
,
Video
,
Yelp
,
YouTube