Some of the nation's biggest streaming services have banded together to form a trade group, the Streaming Innovation Alliance, that will lobby at federal and state levels for policies that support their goals. Early members include Max, Netflix, Paramount+, Peacock, The Walt Disney Company, TelevisaUnivision, ViX, BET+ and the MPA. Signing on as advisors are Washington D.C. veterans Fred Upton, who headed the House Energy and Commerce Committee, and Mignon Clyburn, once acting chair of the FCC. The creation of the trade group comes as new online regulations loom.
"Streamers have never had a unified voice in Washington," Axios points out, noting that they currently "face a challenge from local broadcasters that are trying to urge the FCC to take action on a regulatory loophole that they say imperils their ability to get distributed on streaming services."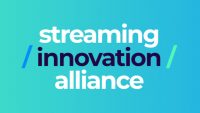 "Companies notably absent from the Streaming Innovation Alliance's initial roster include Apple, Amazon, Google/YouTube and Roku," Variety writes. Also missing are two "major ad-supported streaming companies," Roku and Tubi, observes Axios.
While Pluto TV, owned by Paramount, is listed as a member, Hulu was as of the announcement not listed, although Axios points out that its interests are presumed to be represented by its parent company, Disney.
According to Axios, "the streaming industry has faced few regulatory threats over the past decade, but that's changing as more television consumption moves to digital."
Among the new laws being considered by regulators that streamers fear could affect them is the Kids Online Safety Act (KOSA), which seeks to protect youngsters from dangerous online content. Streamers "want to ensure they're not being held to the same legal standards as user-generated content platforms, like TikTok or Meta," Axios writes.
"The Streaming Innovation Alliance includes a bipartisan team with deep expertise in technology, telecom, Internet, and streaming policy," according to the group's news announcement.
"Streaming provides great value, vast programming choices, and unprecedented options for consumers," Motion Picture Association Chairman and CEO Charles Rivkin said in a statement, adding that "the MPA looks forward to working with the SIA and its members to ensure federal and state policy propels this incredible innovation forward — and doesn't undermine the value and diversity consumers are enjoying today."
Topics:
Amazon
,
Apple
,
BET Plus
,
Charles Rivkin
,
Disney
,
Fred Upton
,
Google
,
Hulu
,
KOSA
,
Max
,
Meta Platforms
,
Mignon Clyburn
,
MPA
,
Netflix
,
Paramount Plus
,
Peacock
,
Pluto TV
,
Roku
,
SIA
,
Streaming
,
Streaming Innovation Alliance
,
TelevisaUnivision
,
Television
,
TikTok
,
Trade Group
,
UGC
,
Video
,
ViX
,
YouTube