Enterprise software firm SAP is launching its own AI assistant named "Joule," which will be embedded throughout the company's cloud portfolio, offering users contextualized insights across SAP apps and third-party sources on both desktop and mobile platforms. The German business solutions giant has an estimated 300 million global enterprise users using its software for applications related to managing human resources, finance, supply chain, procurement and customer experience, as well as the underlying SAP Business Technology Platform.
"It's like tapping your smartest colleague on the shoulder," SAP said of the generative AI solution, which customers and employees will query in "plain language."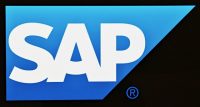 In response, they'll "receive intelligent answers" drawn from the totality of SAP's "wealth of business data," according to SAP's Joule announcement. "For example, in HR it will help write unbiased job descriptions and generate relevant interview questions."
Much like other AI enterprise solutions from companies including Microsoft and IBM Consulting, a manufacturer can ask Joule "for help understanding sales performance better," or "Joule can identify underperforming regions" and "offer potential fixes."
SAP Chief Marketing and Solutions Officer Julia White shared details of Joule's implementation during a live-streamed press briefing this week, explaining the new AI assistant will begin rolling out in November.
SAP started introducing AI productivity tools in May, and can now take advantage of machine learning "using retrieval-augmented generation (RAG) to provide business data context," SAP explains. Joule "relies on a combination of underlying tech from multiple vendors to power its interactions," VentureBeat writes.
Constellation Research VP and Principal Analyst Andy Thurai told SiliconANGLE that AI and its natural language capabilities "can bring text-based search to the forefront and make life simpler for users," especially when using enterprise tools. The fact that Joule is customized through training on SAP own "knowledge base" is a huge plus, Thurai adds.