Japan's SoftBank Group has agreed to acquire United Kingdom's ARM Holdings for more than $32 billion in an all-cash deal, which insiders suggest marks a major move by the Japanese telecom toward the mobile Internet. As a top designer of chips for companies such as Apple and Samsung, ARM dominates the smartphone market and is a leader in the mobile revolution. Its designs appear in a range of devices, including Internet of Things sensors. The number of chips featuring ARM processors reached 14.8 billion in 2015, up from 6.1 billion five years earlier.
The SoftBank conglomerate owns mobile carriers in Japan and the United States (including Sprint), and has invested in online startups from India to China, including ride-sharing apps and e-commerce companies.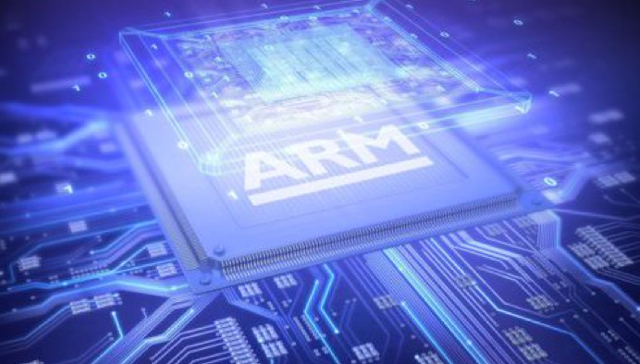 The deal with ARM "comes on the heels of SoftBank chief executive Masayoshi Son's decision to take back the reins of the company's investment strategy from his former deputy and designated successor, Nikesh Arora, who resigned in June," reports The Wall Street Journal.
The deal also follows the United Kingdom's controversial decision to leave the European Union, which has brought down the value of the pound.
SoftBank — which reportedly envisions ARM tech being used to connect smartphones, automobiles, appliances and more — has been raising a significant amount of cash in recent months by selling $10 billion worth of Alibaba shares and selling its "entire stake in Finnish game maker Supercell Oy to China's Tencent Holdings," notes WSJ. The Supercell deal is expected to raise "more than $7 billion for SoftBank."
Hermann Hauser, who helped spin off ARM Holdings from Acorn Computers in 1990, described the sale as "a sad day for technology in Britain," according to BBC News. Meanwhile, new British "Prime Minister Theresa May said the deal between Softbank and ARM Holdings showed the UK economy could be successful after the country voted to leave the European Union" and "a spokeswoman for the prime minister said Mrs. May believed the deal was in the country's national interest."
Topics:
Acorn Computers
,
Alibaba
,
App
,
Apple
,
ARM Holdings
,
China
,
Chip
,
E-Commerce
,
European Union
,
Finland
,
Hermann Hauser
,
India
,
Internet
,
iPhone
,
Japan
,
Masayoshi Son
,
Microchip
,
Mobile
,
Nikesh Arora
,
Ride-Sharing
,
Samsung
,
Samsung Galaxy
,
Sensor
,
Smartphone
,
SoftBank
,
Sprint
,
Supercell
,
Telecom
,
Tencent
,
Theresa May
,
United Kingdom