According to App Annie, consumers downloaded 11.2 billion mobile games for iOS and Android in Q2 2019. Games served as 35 percent of global downloads, but were responsible for almost 75 percent of consumer spending on iOS and Google Play. Overall, mobile apps had a record quarter: 30.3 billion apps were downloaded, while iOS and Google Play saw $22.6 billion in consumer spending. Arcade, action and casual games collectively represented the third-largest category for Google Play Q2 growth year-over-year. Games served as the top contributor to download growth for iOS, led by arcade, action, and puzzle games.
Among the markets most active with app and game downloads were India, Brazil, Indonesia, the U.S., China and Japan.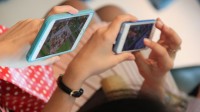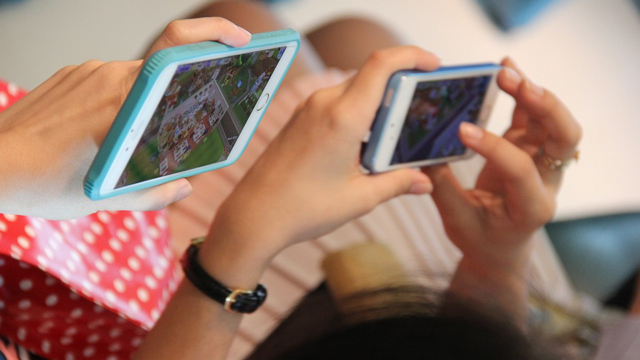 "Google Play widened its downloads lead over iOS by 15 percentage points quarter over quarter for overall apps," reports VentureBeat. "This lead was more stark for games: Google Play led iOS in Q2 game downloads by 265 percent."
App Annie notes that the global appeal of simple, intuitive, hyper-casual games continues with titles such as "Stack Ball," "Run Race 3D," "Clean Road," "Tiles Hop: EDM Rush!," "Crowd City" and "Traffic Run!" among the most popular.
Meanwhile, after several disappointing quarters, worldwide PC shipments increased in the second quarter, due in part to Windows 10 software upgrades and easing of an Intel processor shortage. According to Gartner, shipments rose 1.5 percent from the previous year to 63 million units, while IDC offered a more optimistic report of a 4.7 percent jump to 64.9 million units.
Both companies track the numbers shipped to warehouses, notes The Wall Street Journal, but "the difference in their data comes from how each company defines PCs. Gartner excludes Chromebooks from calculations but includes so-called ultramobile premiums, such as Microsoft Corp.'s Surface product, which IDC excludes."
Topics:
Action Games
,
Android
,
App Annie
,
Apple
,
Apps
,
Arcade Games
,
Brazil
,
Casual Games
,
China
,
Chromebooks
,
Clean Road
,
Crowd City
,
Downloads
,
Gaming
,
Google Play
,
India
,
Indonesia
,
Intel
,
iOS
,
Japan
,
Microsoft Surface
,
Mobile
,
Puzzle Games
,
Run Race 3D
,
Smartphones
,
Stack Ball
,
Tiles Hop: EDM Rush!
,
Traffic Run!
,
United States
,
Windows 10