President Trump convened a Social Media Summit without Facebook, Twitter, Alphabet or YouTube, which he has accused of stifling conservative voices. Instead, he invited supporters such as former White House advisor Sebastian Gorka, James O'Keefe from Project Veritas, and activist Ali Alexander. Speakers included Trump supporters Lynnette Hardaway and Rochelle Richardson, known as Diamond & Silk, who have a large Facebook following, House minority leader Kevin McCarthy (R-California) and Senator Josh Hawley (R-Missouri).
The Wall Street Journal reports that, "Trump attacked social-media companies he says are trying to silence individuals and groups with right-leaning views, without presenting specific evidence," and also said his administration will "explore all legislative and regulatory solutions to protect free speech and the free speech of all Americans."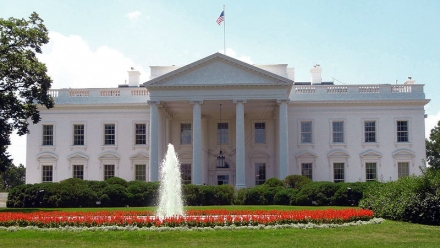 The gathered group of 100 people cheered when he stated, "this new technology is so important and it has to be used fairly." He thanked his invitees for "bypassing the corrupt establishment" and traditional media. Other attendees included "Donald Trump Jr., cabinet members, Republican members of Congress, conservative groups and social-media provocateurs."
WSJ said the event, "at times … had the feel of a Trump rally."
Ahead of the event, the Internet Association trade group stated, "Internet companies are not biased against any political ideology, and conservative voices, in particular, have used social media to great effect." Beacon Policy Advisors analyst Sam McGowan said that, due to a 1996 law protecting Internet services hosting third-party speech from liability for content, Trump "can't do much" to change how these platforms operate.
A New York Times journalist, who relied on Twitter to cover the event, stated that, although Trump said he likes the power of his tweets to "blow up the Internet or cause CNN and MSNBC anchors to react swiftly," fewer people are interacting with his tweets.
Trump also discussed "the strategy for beating the Democrats in 2020" and "raised the issue of so-called shadow banning last year after an article in Vice News claimed that certain conservatives were being muted by Twitter's search function." The claim turned out to be false, but the Summit's attendees are "convinced that conservative suppression online is a real problem."
Topics:
Ali Alexander
,
Alphabet
,
Beacon Policy Advisors
,
CNN
,
Donald Trump
,
Facebook
,
Free Speech
,
Google
,
Internet Association
,
James O'Keefe
,
Josh Hawley
,
Kamala Harris
,
Kevin McCarthy
,
Lynnette Hardaway
,
MSNBC
,
National Security
,
Project Veritas
,
Rochelle RIchardson
,
Sebastian Gorka
,
Social Media
,
Tweet
,
Twitter
,
White House
,
YouTube