Just weeks after introducing a new bundled approach to marketing Paramount+ and Showtime, there are reports that Paramount Global is considering discontinuing Showtime as a separate streaming service and merging its content into Paramount+. Although couched as in the early phases of discussion, the idea would be to boost the signature platform's consumer appeal in an increasingly crowded market. Showtime is currently available for $10.99 per month as a standalone service, and Paramount+ subscribers can get Showtime at special pricing through October 2, gaining access to its premium content, including "Billions" and "Yellowjackets."
"It is becoming more difficult for smaller streaming services such as Showtime to compete in a sector full of options for consumers, from established players such as Netflix Inc. and Amazon.com Inc. to newer entrants such as NBCUniversal's Peacock and Paramount+," The Wall Street Journal writes. Warner Bros. Discovery has made clear it plans to combine its Discovery+ product with its flagship streaming service, HBO Max.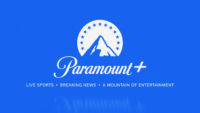 "For Paramount, combining the two streaming services may require complex negotiations with cable and satellite TV providers who carry the Showtime TV channel," WSJ reports, noting, "Paramount has broached the idea of closing the stand-alone Showtime service in conversations with at least one" major cable TV partner.
In its latest financials, the company said Paramount+ added 3.7 million subscribers worldwide as of this summer, making it the company's star streaming performer.
In recent weeks, Paramount Global introduced pricing incentives for Paramount+ subscribers to add Showtime. In August, the company announced that Walmart was adding the ad-supported Paramount+ tier as a free perk for members of its Walmart+ program.
"Combining the two streaming services could also help Paramount Global reduce technology and overhead costs at a time of economic uncertainty," writes WSJ.
"Paramount+ subscribers outside the U.S. already have access to Showtime because it's offered by default within the international offerings," TechCrunch reported last month, noting that "Paramount+ recently launched in the UK and Ireland and has plans to expand into Austria, France, Germany, Italy, Switzerland, Africa and the Middle East. The streaming service was also released in South Korea in partnership with TVING. It plans to launch in India in partnership with Viacom 18."
But globally, Paramount still seems committed to Showtime as a separate streaming service. "Next week, SkyShowtime — a joint venture between Comcast and Paramount Global — is launching in the Nordic countries of Denmark, Finland, Norway and Sweden, before expanding into the Netherlands in Q4," Variety reports.
Topics:
Advertising
,
Amazon
,
Billions
,
Bundling
,
Cable
,
Comcast
,
Discovery Plus
,
HBO Max
,
NBCUniversal
,
Netflix
,
Paid Subscriber
,
Paramount Global
,
Paramount Plus
,
Peacock
,
Satellite
,
Showtime
,
SkyShowtime
,
Streaming
,
Subscription
,
TVING
,
Viacom 18
,
Walmart
,
Walmart Plus
,
Warner Bros. Discovery
,
Yellowjackets