Nielsen and Roku have started working together to measure the audience demographics of ads that play through Roku streaming devices. That means Roku will be the first Internet-connected TV platform that will be able to offer the same audience guarantees as traditional television. Advertisers will already be familiar with the Nielsen audience breakdowns, which will also be integrated into the Roku Ad Framework toolkit. The companies will be testing the new tracking this summer.
Nielsen will collect data from Roku's devices and use its National People Meter television panel to determine the audience. The two companies haven't announced which publishers will participate in the Nielsen measurements, but only about half of Roku's 250 most-watched channels are ad-supported. Nielsen will not track Amazon and Netflix audiences on Roku.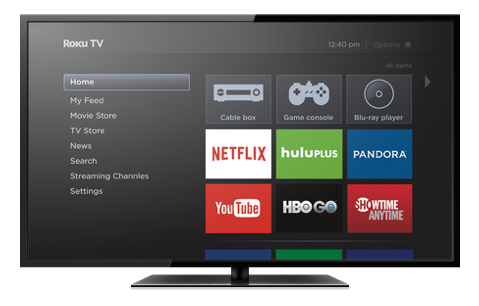 This partnership shows the importance of streaming in the future of TV. Scott Rosenberg, vice president of advertising at Roku, said in a statement, "We believe all TV will be streamed, and with it all TV advertising."
By deeming Roku worthy of measuring, Nielsen is elevating the brand to the same league as Netflix and Amazon Prime, reports TechCrunch.
Last year, viewers streamed over 3 billion hours of video on their Roku streaming boxes and Roku TVs, but advertisers didn't know which demographic their ad impressions were reaching. According to Variety, "The key difference with the new approach is that it incorporates census-level data from each Roku device, instead of relying solely on panel-based measurement, which would not produce a big enough sample size to estimate demos."
Roku is adding the Nielsen tracking to the Roku Ad Framework, a new toolkit for advertisers. The over-the-top measurement will be available through the Nielsen Digital Ad Ratings when the program launches this summer.