The NFL has launched its long-awaited streaming service, NFL+, offering two tiers of live local and prime time regular season and postseason games on mobile devices, and live out-of-market preseason games on any device. Priced at $4.99 per month or $39.99 per year for the basic service, NFL+ also provides live local and national audio for every game and programs from the NFL Films archive. NFL+ Premium offers more live games and commercial-free replays on any device for 9.99 per month or $79.99 per year. Premium will absorb the $99.99 per year NFL Game Pass, launched in 2015, which will no longer be available as a separate subscription in the U.S. 
"What we're really looking at now is future platforms," NFL commissioner Roger Goodell told The Wall Street Journal.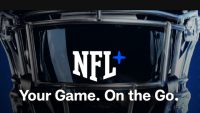 "Both services will carry in-market Sunday afternoon games as well as national games in prime time on Sunday, Monday and Thursday nights," reports WSJ, adding that access to out-of-market regular season games won't be available on the lower-priced tier and NFL+ Premium will make available "any Sunday game 10 minutes after it has ended."
The new NFL+ platforms will not affect the streaming agreements the NFL has with its traditional media partners; the league "continues to command huge audiences and rights fees from traditional networks such as Walt Disney Co.'s ESPN, Comcast Corp.'s NBC, Paramount Global's CBS and Fox Corp.'s FOX," WSJ writes. Deals with CBS, FOX, NBC and ESPN were renewed in 2021, keeping most NFL games on broadcast and cable "through the next decade."
Nevertheless, "with viewers fleeing traditional media for streaming, live sports in general and particularly the NFL are seen as crucial platforms to attract large audiences and significant advertising revenue," WSJ writes.
Indeed, despite ongoing negotiations with Apple, Amazon and others, finalizing the deal for NFL Sunday Ticket has been "delayed by negotiations over a concurrent sale of NFL media assets, including the NFL Network, RedZone channel and NFL+," writes The New York Times.
"NFL+ marks the next evolution of the NFL's direct-to-consumer offering, building upon what the league developed with NFL Game Pass," the NFL said in an announcement. NFL+ is geared toward "fans across all ages and demographics" who want access to "the most valuable content in the media industry: live NFL games," said Goodell.
CBS News reports that sports business experts observe the new streaming service "is a play at grabbing the younger football audience and creating a new revenue stream for the 102-year-old league."
Related:
Big Tech Drives Up Sports Prices as Amazon, Apple Go All In, ETCentric, 7/27/22
Where Sports and Big Tech Cross Paths, Front Office Sports, 5/1/22
NFL Plus Streaming Has Live Games for $4.99 per Month – but Not on Your TV, The Verge, 7/25/22
NBA to Stream Select 2022 Drew League Games, TV Technology, 7/25/22
Netflix, Microsoft and the Rapidly Blurring Lines Between Media and Tech, Forbes, 7/15/22
Inside the NBA's 'Launchpad' Incubator for Tech Startups, The Washington Post, 7/15/22
Topics:
Advertising
,
Amazon
,
Apple
,
Audio
,
Broadcast TV
,
Cable TV
,
CBS
,
Comcast
,
Commercial-Free
,
Direct-to-Consumer
,
Disney
,
ESPN
,
FOX
,
Fox Corporation
,
Live Sports
,
Mobile
,
NBC
,
NFL
,
NFL Films
,
NFL Game Pass
,
NFL Network
,
NFL Plus
,
NFL Plus Premium
,
NFL Sunday Ticket
,
Paramount Global
,
RedZone
,
Roger Goodell
,
Streaming
,
Subscription
,
Tablet
,
Video