By the end of 2020, Netflix signed up a record 37 million new subscribers for a total of 203.7 million users, driven by the home-bound people eager for more entertainment during the COVID-19 pandemic. This latest bump in subscriber numbers took place in an increasingly competitive environment with new streaming services, including Disney+, Apple TV+, HBO Max and Comcast's Peacock. Unlike other TV networks, Netflix has been able to offer more new content during the pandemic, with 500+ new titles in post production or ready to air.
The Wall Street Journal reports that, "Netflix creates its content much further in advance than broadcast and cable channels … [and] last week, it unveiled a movie slate that will see a new release on the platform every week of 2021."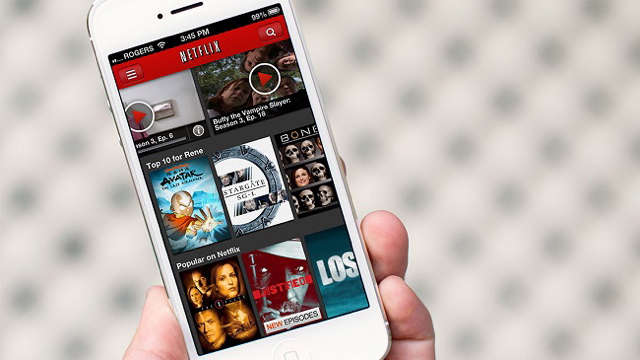 The company predicted that its 2021 cash flow will be "break-even, an upgrade from its earlier projection, which was minus $1 billion to break-even … [and] said it is considering returning some cash to shareholders through stock buybacks."
Netflix "generated $6.64 billion in fourth-quarter revenue, up from $5.45 billion for the year earlier and thus exceeding forecasts from analysts … [although] profit decreased to $542 million, or $1.19 a share, from $587 million, or $1.30 a share, the year earlier." FactSet revealed that, "analysts predicted $1.36 a share for the latest period."
In 2020, the majority of Netflix's growth took place in the year's first two quarters, with the company adding 8.5+ million subscribers on a net basis for the quarter ending December 31. In international markets, in Q4 Netflix "gained two million subscribers in Asia, more than 1.2 million in Latin America and 4.5 million in the region covering Europe, the Middle East and Africa."
The company is tapping new markets, "including in sub-Saharan Africa, where some industry forecasters have projected content streaming to expand at a rapid clip in the coming years."
To celebrate passing the 200+ million subscriber, mark, "Netflix sent employees a bottle of champagne and confetti." In October, Netflix raised the monthly cost of its standard streaming service $1 to $13.99, although it "still has a less-expensive basic offering, as well as a premium one now priced at $17.99 a month."
Another streaming service benefiting from the pandemic is Disney+, nearing 90 million subscribers and projected to reach 260 million worldwide by 2024. WarnerMedia's HBO Max, launched in May, "hasn't grown as fast as its rivals" but will soon add the entire slate of Warner Bros. theatrical movies. Comcast's new Peacock service has 26 million subscribers.
Topics:
Africa
,
Apple TV Plus
,
Asia
,
Comcast
,
Coronavirus
,
COVID-19
,
Disney Plus
,
Europe
,
FactSet
,
HBO Max
,
Latin America
,
Middle East
,
Movies
,
Netflix
,
Original Content
,
Peacock
,
Shareholders
,
Stock Buybacks
,
Streaming
,
Streaming Services
,
Subscribers
,
Subscription
,
TV Shows
,
Video
,
Warner Bros.
,
WarnerMedia