Netflix reported second quarter earnings higher than analysts' estimates, and announced that original series "Orange Is the New Black" helped lift its number of subscribers past 50 million. Net income more than doubled to $71 million, while sales grew 25 percent. Netflix added 570,000 domestic streaming customers, bringing its U.S. total to 36.2 million. During the quarter, the company raised fees $1 to $2 a month for new customers of its online service to help finance original content.
"'Orange Is the New Black' became the company's most-watched series with its new season, topping 'House of Cards' and helping to attract subscribers," reports Bloomberg. "In Latin America, shoppers buying Web-enabled TVs for World Cup soccer also stoked signups."
"What was incredible is just how straight our line of net additions were in Brazil during the World Cup," said CEO Reed Hastings on a video conference call.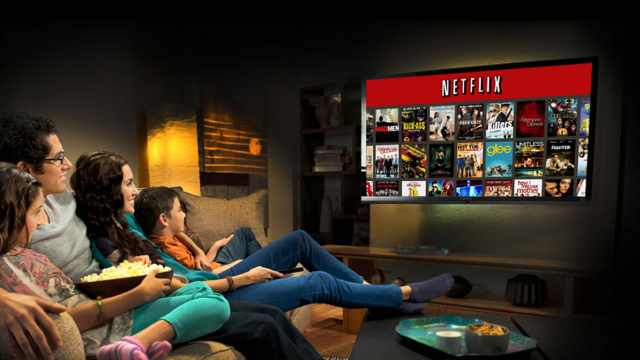 Hastings explained that the company is focusing on more international expansion.
"Ninety-five percent of people who live on the planet live outside the United States, and generally for global Internet businesses about 80 percent of the usage is outside the U.S.," he said in a phone interview. "We want to bring our services to as many nations as possible."
Since Netflix split its DVD-by-mail and streaming services three years ago, "it has steadily turned its business around based on the thesis that Internet television is replacing traditional television, apps are replacing channels, remote controls are disappearing and screens are proliferating," reports The New York Times. "To lure subscribers, Netflix has been pouring resources into acquiring exclusive programming and original series."
Currently available in 40 countries, Netflix is eyeing international growth with plans to introduce the streaming service to European markets this fall including Austria, Belgium, France, Germany, Luxembourg and Switzerland.
"The company said that the expansion would increase its international addressable market to more than 180 million broadband households, or two times the number of current broadband households in the United States," explains NYT.
Topics:
Apps
,
Austria
,
Belgium
,
Brazil
,
Broadband
,
Channels
,
DVD
,
Earnings
,
Europe
,
France
,
Germany
,
House of Cards
,
Internet
,
Latin America
,
Luxembourg
,
Movies
,
Netflix
,
Orange Is the New Black
,
Original
,
Programming
,
Reed Hastings
,
Revenue
,
Sales
,
Series
,
Shows
,
Soccer
,
Streaming
,
Subscribers
,
Switzerland
,
Television
,
TV
,
Video
,
World Cup