In April, we reported that Netflix held the top spot among streaming services in U.S. household penetration. Last month, Leichtman Research released figures suggesting that Netflix had doubled its subscription base over five years and, for the first time, surpassed cable TV in number of total subscribers. Now, comScore data indicates that cord cutters are spending more time watching content via Netflix per month than they are on Amazon Video, Hulu and YouTube combined. Interestingly, the data also shows that Hulu users watch more content on a daily basis.
According to comScore's April numbers, Netflix accounted for 40 percent of OTT viewing hours, while YouTube accounted for 18 percent, Hulu for 14 percent, and Amazon Video followed at 7 percent.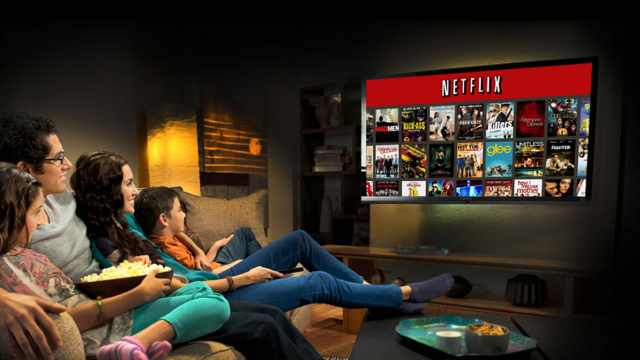 The data indicates Netflix "has the most monthly viewing days per household at 12.3 days," reports TechCrunch. "But when you look at viewing behavior on a day-by-day basis, Hulu is far ahead of the pack. On average, U.S. cord cutters are watching 2.9 hours of Hulu per day, which is ahead of Netflix (2.2 hours), YouTube (2.1 hours), and Amazon Video (2 hours)."
TechCrunch suggests the numbers reflect "key differences in how consumers watch the different streaming services." For example, since Netflix often releases entire seasons of original content at once, and commonly produces storylines that play out like an extended movie plot (think "Orange Is the New Black"), viewers may be more inclined to binge watch such series.
In addition, Netflix's auto-play feature, teamed with a new form of storytelling that relies less on traditional episodic arcs and cliffhangers, lends itself to extended viewing.
Meanwhile, Hulu may be acting more as a replacement for traditional television since its content "partnerships enable streaming access to network and cable TV programming." Its subscribers tend to check back "on a more regular basis to see if new episodes of their favorite shows are available," much like they would with traditional TV.
Topics:
Amazon
,
Amazon Prime
,
Amazon Video
,
Auto-Play
,
Binge Viewing
,
Cable TV
,
Channel
,
Comscore
,
Cord Cutter
,
Hulu
,
Internet
,
Leichtman Research
,
MarketingCharts
,
Movie
,
Netflix
,
Networks
,
Orange Is the New Black
,
OTT
,
Pay TV
,
Research
,
Streaming
,
Study
,
Subscription
,
Television
,
TV Show
,
Video
,
YouTube