According to a new report by broadband networking company Sandvine, Netflix continues to dominate North American Internet traffic. The streaming service currently accounts for 36.5 percent of downstream fixed network traffic during peak evening hours. YouTube also accounts for a significant share with 15.56 percent of peak downstream traffic. The report notes traffic growth for HBO and Amazon Instant Video, while BitTorrent file-sharing traffic is declining, accounting for 6.3 percent of total traffic in North America.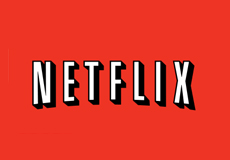 Regarding HBO's growth, Sandvine points to the popularity of "Game of Thrones" and the launch of its OTT streaming service HBO Now.
"During the season five premiere of 'Game of Thrones,' HBO's two streaming properties, HBO GO and HBO Now, accounted for 4.1 percent of traffic on one U.S. fixed network — an increase of over 300 percent of their average levels," reports TechCrunch.
The fifth season of "Game of Thrones" continues to break file-sharing records. Some 3.5 million users reportedly downloaded the sixth episode via peer-to-peer file-sharing sites. However, Sandvine explains that overall BitTorrent traffic has slowed in North America.
Amazon Instant Video presently accounts for 1.97 percent of peak downstream traffic, up from 1.90 percent the previous year, and Hulu accounts for 1.91 percent.
"YouTube is also popular on mobile, with 21.2 percent of peak downstream traffic up from 17.7 percent in the first half of 2104," explains TechCrunch. "Facebook's traffic share has been increasing over the past 18 months as well, thanks to the addition of auto-playing videos, which caused an average of 60 percent more Facebook consumption per user."
Topics:
Amazon Instant Video
,
BitTorrent
,
Broadband
,
Download
,
Facebook
,
File Sharing
,
Game of Thrones
,
Google
,
HBO
,
HBO GO
,
HBO Now
,
Hulu
,
Internet
,
Mobile
,
Movie
,
Netflix
,
North America
,
OTT
,
P2P
,
Piracy
,
Sandvine
,
Social Media
,
Streaming
,
Subscription
,
TV Show
,
Video
,
YouTube