NBCUniversal announced the launch of its 63,000-square-foot NBCUniversal Technology Center in Englewood Cliffs, NJ. The $17 million facility will serve as the new center for the company's core technology team and home for its new Media Labs operation, which plans to work with academic research groups, startups and venture capital firms. The facility's Technology Show Lab will provide the opportunity for employees and outside partners to collaborate on new products and technology innovation.
The Technology Center "features an open design with collaboration technologies to assist in cocreation among the company's offices around the globe," reports TV Technology. The Technology Show Lab is "equipped with the latest mobile, virtualization, big data platforms and emerging technologies such as Comcast's 'xfinity' platform, which gives employees, startups, and industry technology partners an environment to experiment with the latest technologies and business models in the content ecosystem."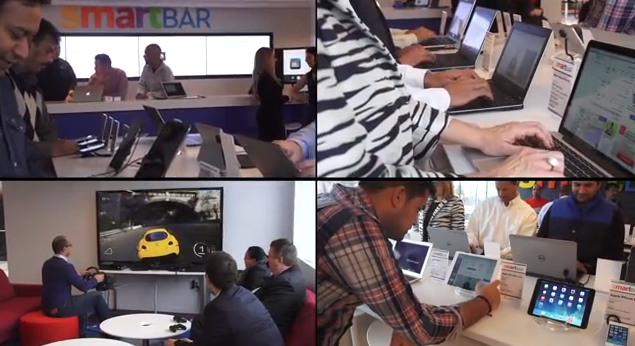 "It's really geared towards being able to do development of new products and prototypes very, very rapidly by being in an open floor space environment," explained Atish Banerjea, executive VP and CIO at NBCUniversal, in a 3-minute promo video. "If I had to sum up what the Technology Center is about… it is about technology; it's about collaboration; it's about innovation; and it's about having fun."
"The NBCUniversal Technology Center is the perfect home for our technology team," said John Wallace, president of NBCU Operations and Technical Services group. "It's been designed to foster real creativity and collaboration, and we think it will quickly become a key center for innovation at NBCUniversal."
Sanjay Macwan, formerly head of AT&T's CTO council, has been named senior VP and chief technology officer of Media Labs.
"Sanjay brings to this new role an entrepreneurial approach to the business, and a proven track record of successfully spotting and harnessing emerging trends in technology in a wide range of areas," Wallace said. "That combination makes him a perfect fit for Media Labs, which will serve as an in-house incubator for new technology concepts relating to our core businesses. I look forward to working closely with him as we partner with the company's various divisions to both anticipate technology-driven disruptions to the business, and identify technologies that can help drive business growth."
Topics:
academic
,
AT&T
,
Banerjea
,
Big Data
,
Business
,
Capital
,
Center
,
Cliffs
,
Collaborate
,
Collaboration
,
Comcast
,
Develop
,
Development
,
Englewood
,
Facility
,
Group
,
Incubator
,
Innovate
,
Innovation
,
Lab
,
Macwan
,
Media Labs
,
Mobile
,
NBC
,
NBCU
,
NBCUniversal
,
New Jersey
,
NJ
,
Partner
,
Product
,
Research
,
Show
,
Startup
,
Technology
,
Trend
,
Universal
,
VC
,
Wallace
,
Xfinity