The Winter Olympics is going to get wide coverage from NBC, which plans to live broadcast the events in PyeongChang, South Korea across all time zones and without delays. In contrast to the 2016 Summer Olympics in Rio de Janeiro, Brazil, this one will feature even more video on social media platforms. NBC and Intel plan to stream 30 events in virtual reality, including the opening ceremony, and Snapchat is launching a tool for NBC to feed snippets of live coverage into its app.
Wired reports that there is every reason to believe that these Games will feature more video and social media than the 2016 Summer Games, which drew 187 million tweets that were viewed 75 billion times, 1.5 billion Facebook interactions, 600 million video views on NBC Olympics' Facebook page, and 2.2 billion snaps.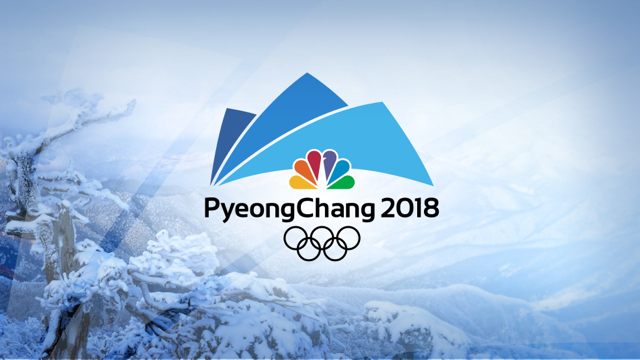 NBC Olympics president Gary Zenkel reports that, "coming out of Rio, there was a lot of research that suggested video was driving more interest in watching longer-form content."
At these Winter Games, NBC will stream clips on Facebook and Snapchat, and post them on Twitter and YouTube, as well as stream to its own NBC Olympics website and NBC Sports app. Zenkel vows that "no one [will miss] a moment."
Variety reports that, "Intel is producing the VR version of the Olympics in partnership with Olympics Broadcast Service (OBS)," to be distributed as "360-degree videos to 10 broadcast partners around the world," which, in the U.S., is NBC.
Those who want to view one of the 30 events that will be provided in 360-degrees, "can tune in by downloading the NBC Sports VR app, which is available for both Samsung's Gear VR and Google's Daydream VR headsets as well as for Windows Mixed Reality headsets." Those without a VR headset, can download the Android or iOS app and watch 360-degree videos in a "magic window mode."
The Wall Street Journal reports that Snapchat is collaborating with broadcasters by debuting "a tool to let television networks pipe snippets of live broadcasts directly into Snapchat, starting this Saturday with NBC's coverage of the Olympic Games." It's a move that, says WSJ, "could forge closer ties between traditional TV networks and Snapchat's parent company Snap Inc."
NBCUniversal invested $500 million in Snap during its IPO. Snap has struck other TV content deals, but "the Olympics present an opportunity to capture a live audience and capitalize when people want to tune in to see a high-stakes moment in real-time."
"We do believe that the best place to watch a live game and a live awards show is on television," said Snap vice president of partnerships Ben Schwerin. "But if we can show the one moment that matters most on Snapchat, we think we can create a complementary experience." NBCUniversal's partnership with Snap "gives it access to a young audience that advertisers crave."
According to an NBC Sports spokesman, "the company expected revenue from the deal to be in the tens of millions of dollars," having already sold ads to more than 20 brands.
Elsewhere, TechCrunch reports that, although Snap is getting Live video for the Olympics, its users won't be able to broadcast live. A Snap spokesperson reports that its users "have not been clamoring for Live broadcasting abilities."
Topics:
2016 Summer Olympics
,
2018 Winter Olympics
,
360-Degree Video
,
Advertising
,
Android
,
Apps
,
Ben Schwerin
,
Facebook
,
Gary Zenkel
,
Google Daydream
,
Intel
,
iOS
,
NBC
,
NBC Sports
,
NBCUniversal
,
OBS
,
PyeongChang
,
Rio de Janeiro
,
Samsung Gear VR
,
Snapchat
,
Social Media
,
South Korea
,
Streaming
,
Twitter
,
Video
,
Virtual Reality
,
Windows Mixed Reality
,
YouTube