Walt Disney Studios' experimental live action 3D film "Make/Believe" will be shown at NAB in Las Vegas next month. Currently in the final stages of post production, the 10-minute 3D short was shot with a new trifocal camera system. "Make/Believe" was produced by German research institute Fraunhofer HHI with Disney and Berlin firm Real Life Films using Fraunhofer's hybrid camera system and software. The film will be shown in the Fraunhofer booth at NAB.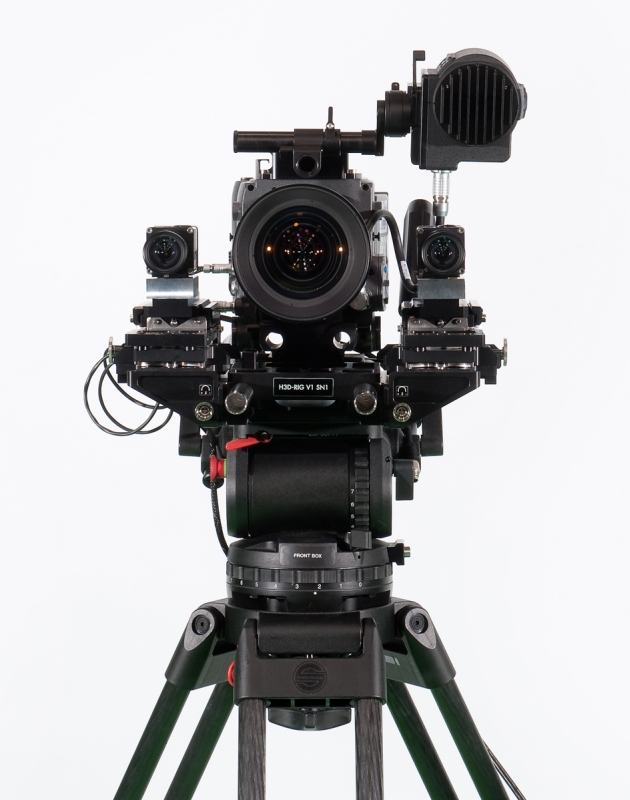 "The system, which comprises a rig mounted with two satellite mini-cams either side of the main ARRI Alexa camera, is used to record 2D pictures and to generate depth maps for creating stereoscopic 3D in post," reports Adrian Pennington for TVBEurope. "In recent weeks the system's IndyCam GS2K satellite cameras have been replaced with SinaCams cameras from German firm Solectrix. The company's founders contributed to the engineering design of the Alexa's digital core."
"This is a big improvement," said Ralf Tanger, Fraunhofer's project manager. "The previous system required a special delay box situated between the Alexa and the satellite cameras which meant we had to manually adjust signal delay and check the signal with a stroboscope which was prone to error. The SinaCam is able to take the signal directly from the Alexa so that the signals of all cameras are synchronized and we can freely change the shutter angle."
Benefits of the system include the ability to shoot 3D on the same schedule as 2D. "The second benefit is that compared to native stereo 3D you do not first burn in your target screen size. You can do that in post," said Tanger. "Also, you can create all 3D creative decisions and adjustments for disparity in post so that you do not need a stereographer on set."
Tanger said Fraunhofer's research lab is open to producers who want to test the trifocal system.
Topics:
2014
,
2D
,
3D
,
Alexa
,
ARRI
,
Believe
,
Berlin
,
Camera
,
delay
,
Depth
,
Design
,
Disney
,
Engineer
,
Film
,
Fraunhofer
,
German
,
Germany
,
IndyCam
,
Lab
,
Las Vegas
,
Live
,
Make
,
Map
,
Movie
,
NAB
,
Nevada
,
Pennington
,
Post
,
produce
,
Producer
,
Production
,
Real Life
,
Research
,
Rig
,
Satellite
,
Short
,
Shutter
,
Signal
,
SinaCam
,
Software
,
Solectrix
,
Stereo
,
Stereoscopic
,
Stroboscope
,
System
,
Tanger
,
Test
,
Trifocal
,
TVBEurope