According to the annual Digital Music Report released this week by IFPI, which represents some 1,300 record companies worldwide, Google-owned YouTube is now the most popular music service in the world. Moreover, the recording industry is generating more revenue via advertising and royalties from fan-made mashups, lip-syncs and tributes on the popular video site than from officially-released music videos. YouTube currently has more than one billion global users.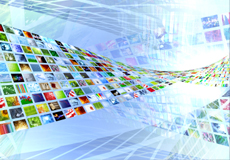 "It's a massive growth area," said Francis Keeling, global head of digital business for Universal Music Group. "We're very excited about the creativity of consumers using our repertoire and creating their own versions of our videos."
Google's site "tracks uploaded videos and alerts record companies when a YouTube user uploads content that uses a copyrighted song," reports the Toronto Star. "Rather than order the video removed for copyright infringement, the record company can instead choose to run ads before and during the video, making money off the video's views."
User-generated content is now earning more money for record labels than the official music videos posted by those labels, due in part to an increase in the number of mashups and fan-made videos as well as YouTube getting better at advertising.
"New advertising formats and an expansion of ads to more than 50 countries have increased the amount of money generated by ads on the video sharing site," notes the Star. "YouTube is expected to roll out a premium subscription service in 2014, providing another source of revenue, the IFPI report says."
According to the IFPI press release, subscription service revenues were up 51 percent in 2013. Global digital revenues increased by 4.3 percent, with Europe experiencing growth for the first time in 12 years.
"Despite positive trends in most markets, overall global music trade revenues fell by 3.9 per cent to $15 billion in 2013," notes the release. "The result was heavily influenced by a 16.7 per cent fall in Japan, which accounts for more than a fifth of global revenues."
"The digital market has continued to diversify with revenues from subscription services, such as Deezer and Spotify, growing by 51.3 per cent, passing the $1 billion mark for the first time. Global revenues from subscription and advertising-supported streams now account for 27 per cent of digital revenues, up from 14 per cent in 2011."
The full IFPI report is available online.
Topics:
Ads
,
Advertising
,
Album
,
Artist
,
Band
,
Business
,
Content
,
Copyright
,
Deezer
,
Digital Report
,
Europe
,
Format
,
Global
,
Google
,
IFPI
,
Industry
,
Japan
,
Keeling
,
Label
,
Mashup
,
Model
,
Money
,
Music
,
Premium
,
Record
,
Recording
,
Research
,
Revenue
,
Royalty
,
Share
,
Social
,
Song
,
Spotify
,
Star
,
Stream
,
Streaming
,
Subscription
,
Toronto
,
Track
,
tribute
,
UGC
,
Universal
,
Video
,
Worldwide
,
YouTube