MoviePass is a service that lets subscribers attend up to one 2D movie screening per day in theaters for a monthly charge. Shortly after a price drop to $9.95 per month in August (from a tiered $15-$50 model), the New York-based company announced it had jumped to 400,000 customers. By October, that number increased to 600,000. Last month, MoviePass dropped its monthly fee again for a limited time offer of about $6.95 per month for those willing to pay up front for a year. Now the company announced it "has since reached one million subscribers in less time than Spotify, Hulu, and Netflix."
"It took Netflix 39 months to accumulate one million monthly subscribers and it has only taken monthly movie ticket service MoviePass four months to clear that mark," reports Deadline.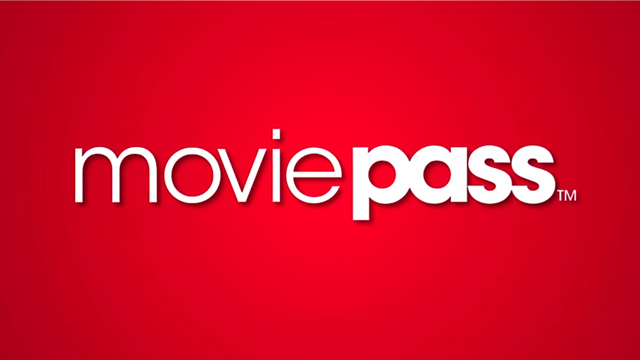 "We are excited and proud to have reached the one millionth subscriber level in such a short time while still early in the consumer adoption curve," said MoviePass CEO Mitch Lowe. "Our focus on creating the best movie theater subscription service experience for our subscribers has propelled our growth to date. We believe that growth will continue as we further develop our application, improve customer service, enhance exhibitor relations and fill movie theater seats for incredible films to be released in the future."
"After the price drop to $9.95/month, analysts projected MoviePass would hit the million subscriber mark by year-end," notes TechCrunch. "Meanwhile, MoviePass itself has previously said it aims to reach 2.5 million new subscribers in 2018."
According to its site, MoviePass is currently accepted at more than 91 percent of theaters across the U.S. (more than 36,000 screens and 4,000 theaters). The startup is a subsidiary of Helios and Matheson Analytics Inc. (HMNY).
Some theater chains have expressed concern that the new model would eventually devalue the cost of tickets (at one point, AMC threatened a lawsuit, and is reportedly considering withdrawing its participation). And "earlier this month," explains The Verge, "Cinemark launched a MoviePass competitor called Cinemark Movie Club."
According to TechCrunch: "The big bet that MoviePass — and HMNY — are making is that the company will eventually be able to sell the data and insights gained from its subscriber base to studios, who could then do targeted marketing for their films to the most active movie-goers."
Topics:
Ad-Targeting
,
Advertising
,
AMC
,
Android
,
Cinema
,
Cinemark
,
Customer Data
,
Data
,
Exhibition
,
Films
,
Helios and Matheson Analytics
,
HMNY
,
Hollywood
,
Hulu
,
iOS
,
Loews
,
Marketing
,
Mitch Lowe
,
Movie Tickets
,
MoviePass
,
Movies
,
Netflix
,
New York
,
Regal Cinemas
,
Spotify
,
Studios
,
Subscribers
,
Subscription
,
Targeted Marketing
,
Ted Farnsworth
,
Theater