Mobile games and home entertainment were big in 2019. Sensor Tower reported that Android and iOS mobile game players spent about $61.7 billion in 2019, up 12.8 percent from 2018's $54.7 billion total. Mobile gaming also represented 74 percent of mobile spending for 2019. That year, home entertainment grew 8.4 percent to $25.2 billion, a record-breaking number. According to DEG: The Digital Entertainment Group, the greatest areas of growth were digital, subscription streaming, and digital movie sales and rentals.
VentureBeat reports that, "in total, games made up 68 percent of revenue for iOS, while making up 84 percent for Android." More proof of growth was the stat that, "first-time mobile game installs reached 42.1 billion, up 9.9 percent from 2018." It adds that, "Google Play accounted for 78 percent of all game downloads, with the battle royale shooter 'Garena Free Fire' being the most popular title for the platform."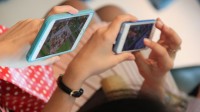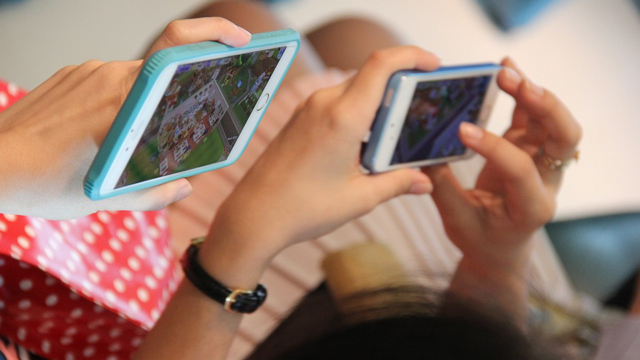 The most popular iOS game in terms of revenue was "Call of Duty: Mobile," which "launched in October and got off to a fast start, earning 180 million downloads across both stores in Q4 2019 … the best for a mobile game since" the Q3 2016 launch of "Pokémon Go." The wealth is distributed among developers, with Sensor Tower reporting that, "among all publishers, none of them have more three games among the top 20 titles by overall downloads in Q4."
Variety reports DEG estimated that "consumers spent $15.9 billion on subscription streaming, which now accounts for 63 percent of the entire home entertainment market … a 23.7 percent spike from 2018." Digital movie sales (also known as electronic sell-through or EST) rose 5.1 percent to almost $2.6 billion. With FandangoNOW, Redbox On Demand, Vudu and Google Play, digital movie rentals were up 9 percent.
Consumers spent "a total of $5.9 billion on buying movies and other filmed content, either on Blu-ray Disc, DVD, 4K Ultra HD or digital," which represents a drop of 9.4 percent from 2018. The breakdown is an 18.2 percent slump in disc sales to $3.29 billion, a 12.3 percent drop in rental spending to $3.4 billion, a 6.2 percent drop in a la carte streaming to $1.96 billion, and a 19.5 percent slump in digital rentals to $1.44 billion.
Rental kiosks "finished the year with estimated sales of $884.6 million." Redbox is the leader, with more than 40,000 vending machines. Meanwhile, Netflix's disc rental business earned about $301.2 million and actual brick-and-mortar video rental stores "collected just $250 million, a 21.1 percent decline from 2018." A Universal Pictures Home Entertainment study determined that, "home entertainment has evolved into a true multiplatform business."
In home entertainment, the most popular movies included Disney/Marvel's "Avengers: Endgame" and "Captain Marvel," Warner Bros.' "Aquaman" and "A Star Is Born," and 20th Century Fox's "Bohemian Rhapsody." Among TV shows, Paramount Network's "Yellowstone," HBO/Warner Bros.' "Game of Thrones," Sony Pictures Television's "Outlander," Lionsgate's "The Walking Dead" and Warner Bros.' "The Big Bang Theory" were toppers.
Topics:
20th Century Fox
,
4K
,
Android
,
Blu-ray Disc
,
Call of Duty
,
DEG
,
Disney
,
DVD
,
EST
,
FandangoNOW
,
Garena Free Fire
,
Google Play
,
HBO
,
Home Entertainment
,
iOS
,
Lionsgate
,
Marvel
,
Mobile Games
,
Movies
,
Netflix
,
Paramount Network
,
Pokémon Go
,
Redbox
,
Sensor Tower
,
Sony Pictures Television
,
TV Shows
,
Ultra HD
,
Universal Pictures
,
Vudu
,
Warner Bros.