Microsoft is expanding beyond video games in an effort to make its Xbox console more of an entertainment media hub. The software giant is planning to produce TV-like original programming including an expected series from Steven Spielberg based on "Halo," a version of Swedish sci-fi show "Humans," a soccer reality-style series and a documentary about discarded Atari games. Microsoft joins a growing field as companies such as Netflix, Amazon, Hulu and Yahoo are tackling original content.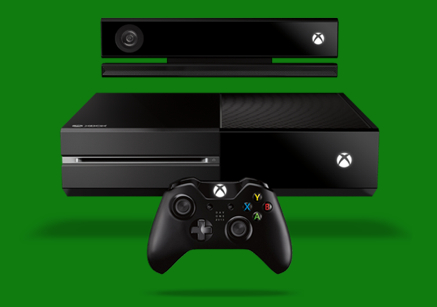 Microsoft hired veteran TV exec Nancy Tellem about 19 months ago to start a production arm. In the meanwhile, a growing number of major players — including Netflix, Amazon, Hulu and Yahoo — have been producing their own shows (with mixed degrees of success). Google's YouTube and Sony's PlayStation are also signing deals for exclusive programming.
"It's increasingly tough for Xbox or anybody else to stand out in the surge of Web and TV companies investing in original programming," said Michael Nathanson, analyst at research firm MoffettNathanson.
While Microsoft has yet to reveal details of its overall strategy and planned business model, it does enter the field with some advantages.
"More than 80 million Xbox devices have been sold," notes The Wall Street Journal. "At $5 a month, Xbox Live, which offers sports programming from ESPN and the ability to use video-calling service Skype from a TV, is cheaper than rival services."
"Hollywood officials who have spoken with Xbox executives say Ms. Tellem's group plans initially to focus on the device's prime demographic of young men," WSJ adds. "Subsequent offerings will try to appeal to a wider audience. They've described two types of programming: cable-like scripted shows and bite-sized fare like sketch comedy pieces."
Topics:
Amazon
,
Atari
,
Comedy
,
Console
,
Deal
,
Doc
,
Documentary
,
Episode
,
ESPN
,
Exclusive
,
Game
,
Gamer
,
Gaming
,
Google
,
Halo
,
Hub
,
Hulu
,
Humans
,
Internet
,
Live
,
Microsoft
,
Model
,
Nathanson
,
Netflix
,
Original
,
PlayStation
,
Production
,
Program
,
Programming
,
Reality
,
Research
,
Series
,
Show
,
Sketch
,
Skype
,
Soccer
,
Software
,
Sony
,
Spielberg
,
Sports
,
Strategy
,
Stream
,
Streaming
,
Sweden
,
Television
,
Tellem
,
TV
,
Video
,
Videogame
,
VOD
,
Web
,
Xbox
,
Yahoo
,
YouTube