Netflix has reached a deal for direct access to Verizon's network that should provide subscribers with better performance of streaming video in the coming months. Despite Netflix CEO Reed Hastings' public complaints about paying extra for such connectivity, Verizon confirmed the new deal, which follows a similar approach to the agreement Netflix reached with Comcast earlier this year. As more Internet users stream movies and TV content, the debate over who should be responsible for infrastructure upgrades intensifies.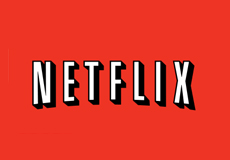 "Netflix had been at odds with broadband providers such as Verizon and Comcast for months in a debate over who would pay for the huge volumes of traffic Netflix sends over their networks," reports The Wall Street Journal. "Netflix has offered to pay for the cost of deploying equipment that will help deliver its videos more efficiently, but the biggest broadband companies have resisted, citing the heavy load Netflix traffic puts on the 'last mile' of network infrastructure to their customers' homes."
According to Sandvine, Netflix streaming video now accounts for as much as one-third of peak Internet traffic in North America. Hastings has argued that broadband providers are gaining too much leverage, and he has requested that regulators protect interconnections that are free of additional payments.
Meanwhile, Comcast has countered with the fact that such agreements are not unprecedented, citing deals with content distributors such as Akamai, Yahoo and Limelight Networks.
"Netflix isn't 'dumping' data," Hastings wrote in a recent filing with the FCC. "It's satisfying requests made by ISP customers who pay a lot of money for high-speed Internet."
Topics:
Agreement
,
Akamai
,
Broadband
,
Comcast
,
Commission
,
Communications
,
Content
,
Customer
,
Data
,
Deal
,
Distribution
,
Dump
,
Epsiode
,
FCC
,
Federal
,
Filing
,
Film
,
Infrastructure
,
Internet
,
ISP
,
Last Mile
,
Limelight
,
Movie
,
Netflix
,
Network
,
Producer
,
Program
,
Provider
,
Sandvine
,
Show
,
Stream
,
Streaming
,
Subscriber
,
Television
,
Traffic
,
TV
,
Verizon
,
Video
,
Yahoo