While products such as Microsoft's WebTV and platforms including Windows Media Center have failed to displace the cable box as the primary entertainment device in the living room, connected Xbox game consoles have become multimedia powerhouses over time. And with the launch of its new Xbox One in less than two weeks, Microsoft is banking on consumers who want to play games, run apps, control their television, and communicate with others — all in one location.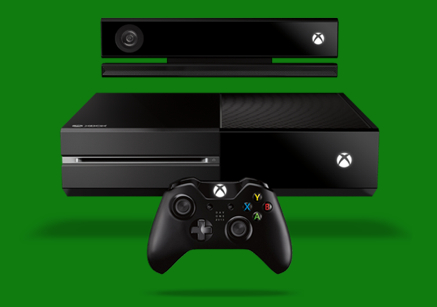 Game consoles have traditionally been plugged into an input on the back of television sets. Microsoft's approach to accessing all entertainment in one place is to partially integrate the cable box into the Xbox experience.
"By hijacking TV, Microsoft can keep the Xbox One interface in front of you all the time, relegating live television to secondary status as just another app next to Netflix, Hulu, and 'Killer Instinct,'" reports The Verge. "It's an industry first in the console business, and it's an aggressive move."
"We've been switching inputs for three decades," says Jeff Henshaw, Xbox One platform engineering manager. "Getting everything on a single input is a huge step in the entertainment world."
"Taking over your cable box also means the Xbox can overlay your TV signal with interesting information: a voice-activated channel guide, pop-up notifications when you get a Skype call and Xbox Live invites, a new NFL app that shows you real-time fantasy stats," The Verge explains. "You can even snap the TV window to the side of the screen while you play games."
The new Xbox features a program guide called One Guide that lists "app channels" for Hulu and Netflix alongside shows from networks. It also enables users to browse and change channels by speaking with the Kinect.
"We really built One Guide for the rest of the family," says Ben Smith, the head of Xbox TV, "so the secondary users in the house start to use the console primarily for entertainment activities and increasingly for other things like Skype."
Xbox One will also introduce earning "Media Achievements" for using media apps in addition to gaming. "The new Media Achievements system will be separate from the existing system of Achievements and Gamerscore points set up for game-based accomplishments," Microsoft told Ars Technica.
Customers will be able to unlock achievements "for watching TV shows and movies or rating content" on apps including "Netflix, Hulu Plus, Crackle, Amazon Instant Video, and Redbox Instant," according to Microsoft.
To see the Xbox One in action, Engadget has posted the product's latest 12-minute video demo: "Xbox executives Yusuf Mehdi and Marc Whitten highlight some of Kinect's new features, showing how users can switch to their personalized dashboard using just their voice, or use its 1080p camera to engage in a live Skype video call. We're also treated to some real-world examples of the Xbox One's snappy multitasking features."
The Xbox One is scheduled to hit shelves November 22. For additional information, visit the Xbox site.
Related Stories:
Xbox One Won't Play 3D Blu-rays — For Now, CNET, 11/8/13
First Wave of TV & Entertainment Apps Coming to Xbox One Unveiled, Xbox Wire, 11/8/13
Xbox One vs. PlayStation 4: The Console Specs, IGN, 11/8/13
Topics:
3D
,
Amazon
,
App
,
Apps
,
Blu-ray
,
Cable
,
Cable Box
,
Channel
,
Console
,
Dashboard
,
Device
,
Entertainment
,
Game
,
Gamer
,
GamerScore
,
Gaming
,
Guide
,
Henshaw
,
Hulu
,
Interface
,
Kinect
,
Live
,
Live TV
,
Media Center
,
Mehdi
,
Microsoft
,
Multimedia
,
Netflix
,
NFL
,
One Guide
,
Play
,
Share
,
Skype
,
Smith
,
Social
,
STB
,
Stream
,
Streaming
,
Television
,
TV
,
Video
,
Video Game
,
Videogame
,
Voice
,
WebTV
,
Whitten
,
Windows
,
Xbox
,
Xbox One