Sony and Microsoft are launching redesigned game consoles with greater computing power this month with systems that will bring more detailed, vivid, and realistic-looking graphics. These are the first big changes for both companies' designs since the mid-2000s, and many developers already have plans to create games that work on both company's consoles. Sony and Microsoft say they'll have 23 games available when the consoles launch, some of which will be exclusive to just their systems.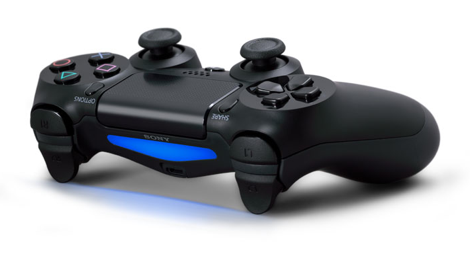 According to The Wall Street Journal, one of Sony's newest games is "Knack," an action-adventure game that "offers intricate images normally reserved for animated movies but are fully interactive with the software." Microsoft's "Project Spark" lets players create the game's landscaping, battles and enemies.
Best of all, WSJ says the boosted computer power of the consoles is "expected to bring much greater accuracy to animated scenes," including more realistic shadows, vivid skylines, and more lifelike colors and textures.
The holidays will make for big competition between the console builders, which are comparable in their design changes. But it will likely come down to the number of exclusive titles each company can claim that will win "the battle for consumers' wallets," WSJ says.
One factor that may affect sales and popularity are changing habits in recent years of gamers migrating to Web-based games. But new built-in social networking features and the soon-to-be launched redesigned software will be big draws.
Sony's PlayStation 4 will hit shelves this Friday and Microsoft's Xbox One will be released the following week.
Related Stories:
Microsoft Makes Bold Move with Xbox One to Hijack Your TV, ETCentric, 11/11/13
PlayStation 4's Interface and Features Revealed, IGN, 11/11/13
Sony Offers Overly Dramatic PlayStation 4 Unboxing Video, CNET, 11/11/13
Xbox One Won't Play 3D Blu-rays — For Now, CNET, 11/8/13
First Wave of TV & Entertainment Apps Coming to Xbox One Unveiled, Xbox Wire, 11/8/13
Xbox One vs. PlayStation 4: The Console Specs, IGN, 11/8/13
Topics:
Animated
,
Animation
,
CG
,
Computing Power
,
Console
,
Consumers
,
Game
,
Gamer
,
Games
,
Gaming
,
Graphics
,
Hardware
,
Holiday
,
Knack
,
Microsoft
,
Networking
,
PlayStation
,
PlayStation 4
,
Project Spark
,
Redesign
,
Sales
,
scenes
,
Social
,
Sony
,
Video
,
Videogame
,
Wall Street Journal
,
web-based
,
Xbox
,
Xbox One