Meta Platforms' future plans are coming into focus through leaks and the company's admission that it plans to take a fee of up to 47.5 percent on digital asset sales transacted through the Meta Quest Store in the "Horizon Worlds" game. By 2024, the company reportedly plans to deliver its first generation high-end wireless AR glasses, developed as Project Nazare, along with a cheaper pair codenamed Hypernova. Meta aims to bundle both models with a wrist-worn controller that "hypothetically" issues instructions direct from the wearer's mind, leveraging technology the company acquired with the 2019 purchase of CTRL-labs.
"The wristband uses differential electromyography, or EMG, to measure electrical pulses in the arm's neurons, essentially creating the effect of a phantom limb the wearer can use to interact with the glasses," reports The Verge, which says the tech "will likely be the company's next big privacy hurdle," and suggests Meta may further develop it to replace the traditional computer mouse-and-keyboard setup.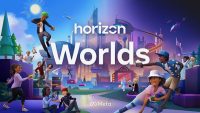 Using EMG, "someone can essentially think to type or control a virtual interface," writes The Verge, noting that everyone who has tried Meta's wristband prototype "says it's one of the most impressive tech demos they've ever experienced."
Between wares resulting from Nazare and Hypernova, and along with new iterations of the Ray-Ban Stories glasses introduced in September, Meta hopes to selling "tens of millions of smart glasses" by the end of the decade, according to The Verge.
Developed on the Android platform (like recent iterations of Quest), the initial Nazare release will "offer a full AR experience with 3D graphics, a large field of view, and a socially acceptable design," as per orders from Mark Zuckerberg, writes The Verge, which describes the Meta founder and CEO as intensely involved in the development process. "He wants it to be an iPhone moment," The Verge quotes a former employee.
While a 70-degree field of view was originally the goal, that will be difficult, if not impossible, to achieve, The Verge explains, likening Nazare's design to "Superman's black frames when he's disguised as Clark Kent" and saying "they weigh 100 grams, which is about four times more than a typical pair of normal glasses."
Zuckerberg views the AR glasses "as a way to get out from under the thumb of Apple and Google, which together dictate the terms that apps like Facebook have to abide by on mobile phones," The Verge writes, adding that "after kneecapping Meta's core ads business with recent tracking changes in iOS, Apple is readying an assault on Zuckerberg's hardware strategy, too, starting with a high-end, mixed reality headset as soon as this year and eventually its own AR glasses."
Meanwhile, Meta announced in a Monday blog post that a handful of "Horizon Worlds" creators can begin selling digital assets within the virtual worlds they build.
While the post doesn't mention sales fees, "a Meta spokesperson confirmed to CNBC Wednesday that Meta will take an overall cut of up to 47.5 percent on each transaction. That includes a 'hardware platform fee' of 30 percent for sales made through the Meta Quest Store, where it sells apps and games for its virtual reality headsets. On top of that, Horizon Worlds, will charge a 17.5 percent fee."
The post includes a prerecorded virtual video workshop with "Horizon" creators and Zuckerberg, who says he's "spending a lot of time on Horizon" and the metaverse economy, and discusses a "creator bonus program."
Related:
Meta Teases a Web Version of Horizon Worlds, Engadget, 4/14/22
'Hypocrisy:' Tim Apple Scorches Zuck Over Metaverse Tax, Gizmodo, 4/14/22
Topics:
Android
,
Apple
,
AR Glasses
,
Creator
,
CTRL-labs
,
Digital Asset
,
Digital Sales
,
EMG
,
Facebook
,
Google
,
Horizon Worlds
,
iOS
,
iPhone
,
Mark Zuckerberg
,
Meta Platforms
,
Meta Quest
,
Meta Quest Store
,
Metaverse
,
Privacy
,
Project Hypernova
,
Project Nazare
,
Ray-Ban Stories
,
Smart Glasses
,
Virtual Interface
,
Wristband