Meta Platforms is amping up its AI play, with plans to launch a suite of personality-driven chatbots as soon as next month. The company has been developing the series of artificially intelligent character bots with a goal of using them to boost engagement with its social media brands by making them available to have "humanlike discussions" on platforms including Facebook, Instagram and WhatsApp. Internally dubbed "personas," the chatbots simulate characters ranging from historical figures like Abraham Lincoln to a surfer dude that dispenses travel advice.
"Their purpose will be to provide a new search function and offer recommendations, as well as being a fun product for people to play with," reports Financial Times, which characterizes the move as Meta's attempt to "seize upon widespread hype in Silicon Valley around AI since Microsoft-backed OpenAI launched ChatGPT in November."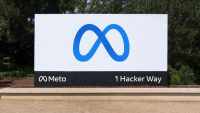 With 4 billion users worldwide, the company, valued at $800 billion, has the means to usher in a stable of synthetic stars. "On top of boosting engagement, chatbots could collect vast new amounts of data on users' interests," Financial Times writes, something "that could help Meta better target users with more relevant content and adverts." Meta's 2022 revenue of $117 billion was mainly generated through advertising.
"Once users interact with a chatbot, it really exposes much more of their data to the company, so that the company can do anything they want with that data," Financial Times quotes AI ethics adviser and researcher Ravit Dotan saying. The notion raises questions about data privacy as well as concerns over potential "manipulation and nudging," Dotan added.
In February, Meta CEO Mark Zuckerberg said the company would be launching a product group to focus on generative AI. "Over the longer term, we'll focus on developing AI personas that can help people in a variety of ways," Zuckerberg wrote in a Facebook blog post cited by The Verge.
"We're exploring experiences with text (like chat in WhatsApp and Messenger), with images (like creative Instagram filters and ad formats), and with video and multimodal experiences," Zuckerberg said.
"As part of building the infrastructure to support the AI products, Meta has been trying to procure tens of thousands of GPUs, chips that are vital for powering large language models," FT reports, sourcing "people familiar with the matter."
Meta's prior chatbot foray didn't go smoothly. In 2021, BlenderBot 2 was widely criticized for "spreading misinformation," says FT, noting Meta took additional precautions with BlenderBot 3 released in 2022, "although users still found it generated false information and hate speech."
Snapchat's MyAI was less controversial, and earlier this year TikTok began testing its own chatbot, Tako.
Topics:
Artificial Intelligence
,
BlenderBot 2
,
BlenderBot 3
,
Chatbot
,
ChatGPT
,
Ethical AI
,
Facebook
,
Generative AI
,
GPU
,
Instagram
,
Mark Zuckerberg
,
Messenger
,
Meta Platforms
,
Microsoft
,
Multimodal AI
,
MyAI
,
OpenAI
,
Persona
,
Privacy
,
Ravit Dotan
,
Recommendation
,
Search
,
Snapchat
,
Social Media
,
Tako
,
TikTok
,
WhatsApp