Florida-based startup Magic Leap has kept its augmented reality plans under wraps. But a patent application with drawings featuring smartglasses just surfaced, revealing more information about what the $4.5 billion company is up to. The original design patent, filed in 2015, showed the skinny glasses had sensors on the right and left-hand sides and goggle-like frames. This second public design application may be closer to what the ultimate Magic Leap AR glasses will be, even as a company spokeswoman denied it.
Business Insider reports that Magic Leap spokesperson Julia Gaynor said the drawings don't represent Magic Leap's upcoming product. But, say sources, "the design shown in the patent [is] close to Magic Leap's product in its appearance, but the real hardware is bigger and bulkier, with a section in the middle of the lenses to hold the depth sensor … and one camera in each arm, not two as illustrated in the patent filing." The style is "thick-rimmed like hipster glasses."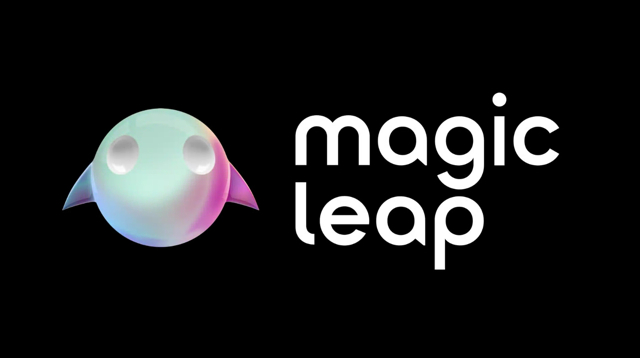 Investors who have tried out the technology say, "the headset they tried was smaller than modern VR headsets but bulkier than other glasses technology like Snapchat's Spectacles." They described them as "swim goggles with slightly larger lenses," and "connected to two wearable packs: a battery the size of two iPhones stacked on top of each other, and a separate computational portion containing the GPU and CPU about the size of a portable CD player."
The "computer" is worn on a belt and the battery resides in the user's pocket. Gaynor said the company is building "full stack computing" for hardware and software. Google is one of its investors, but Magic Leap would not say if it would support Google's AR software ARCore.
TechCrunch reports that Magic Leap design head Gary Natsume is credited as the smartglasses design "inventor." "What differentiates this design most from other products from startups like ODG and Daqri are the sheer number of cameras there appear to be in this prototype."
Whereas Apple's ARKit and Google's ARCore offer VIO (visual inertial odometry) technology for environmental tracking, "Magic Leap's product is likely aiming to produce a 3D mesh of a user's surroundings so that a user can get a more seamless experience that goes beyond flat surfaces like a tabletop or floor which currently requires some dedicated hardware beyond the single camera setups."
Topics:
3D
,
Apple
,
ARCore
,
ARKit
,
Augmented Reality
,
Cameras
,
CPU
,
Daqri
,
Florida
,
Full Stack Computing
,
Gary Natsume
,
Google
,
GPU
,
Julia Gaynor
,
Lenses
,
Magic Leap
,
ODG
,
Patent Application
,
Patents
,
Prototype
,
Sensors
,
Smartglasses
,
Snapchat
,
Spectacles
,
VIO
,
Virtual Reality
,
VR Headsets
,
Wearables