Since Apple began requiring apps to get user permission to track them, Branch Metrics found that less than 33 percent of iOS users opted in. Ad prices aimed at iOS users have fallen and those aimed at Android users have risen, which the digital ad community warned Apple about. Now, ad buyers are deploying iOS ad spending in less targeted ways and the lack of user data also reduces the efficacy of Facebook's ad-targeting tools. Apple only sells ads in a few of its apps and doesn't take a cut of third-party iOS app revenue.
The Wall Street Journal reports that, "the effects of Apple's change were slow to appear in marketers' data after the company mandated compliance … in part because users wouldn't see the prompts until they upgraded their devices to a recent version of Apple's operating system."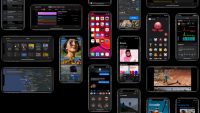 By June 22, more than 70 percent of iOS devices had been upgraded to the version requiring tracking approval, said Branch Metrics. Tenjin reported that, "spending on iOS mobile advertising has fallen by about one-third between June 1 and July 1 … [and] Android spending rose 10 percent over the same period."
At digital ad agency Tinuiti, research director Andy Taylor said he's seen "a similar pattern," with a "dearth of iOS users" driving up demand and ad prices for Android users. Tinuiti's Facebook clients "went from year-over-year spend growth of 46 percent for Android users in May to 64 percent in June," with a slowdown of iOS spending from 42 percent growth in May to 25 percent in June.
Taylor said that Android ad prices are "now about 30 percent higher than ad prices for iOS users."
He added that, at the start of April, advertisers were "allocating about 50 percent of their [Facebook] Audience Network spending to iOS users," and by the end of June, it dipped to about 20 percent. WSJ notes that, "Facebook has been among the most vocal critics of Apple's new tracker-blocking and warned in August 2020 that the change could lead it to shut down Audience Network."
Although Facebook won't disclose numbers, "Jounce Media has estimated that Audience Network would bring in $3.4 billion in 2021." A Facebook spokesperson said that, "while we expect iOS 14.5 to be a headwind for the remainder of the year, the impact on our business will be manageable," adding that "what's most concerning is the impact to the smaller developers and businesses who rely on personalized advertising."
Taylor reported that, "many advertisers have also shifted their spending on Facebook's owned-and-operated apps," such as Instagram. Facebook has "significantly altered its Audience Network, which has relied heavily on device identifiers" and told advertisers that "it was adding the capability to place contextual ads — which consider factors like time of day and the app's content — as a way to continue providing relevant ads when certain identifiers aren't available."
Statcounter reports that "about 72.8 percent of smartphones worldwide use the Android operating system, and about 26.4 percent use iOS."