During Snap's annual Lens Fest event, the company introduced new features and upcoming changes to its Lens Studio creation suite. Snap touted updates involving the integration of outside media and data in addition to a collection of new augmented reality features intended for future glasses, including its own AR-enabled Spectacles. Creators will be able to add audio clips and licensed music to Snapchat Lenses. The company is working on delivering real-time data such as weather info from AccuWeather and cryptocurrency prices from FTX. Developers will also have the ability to embed links inside Lenses and send Snapchatters to different websites.
According to Snap, more than 250,000 creators have thus far developed about 2.5 million Lenses, which have been viewed a collective 3.5 trillion times.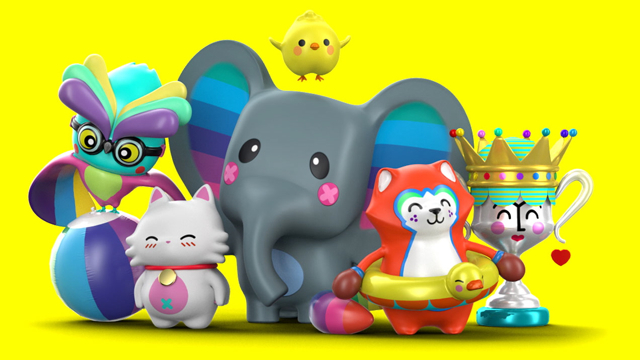 "As Snap's creators begin to experiment with the company's augmented reality Spectacles hardware, the company is delving deeper into juicing the capabilities of its Lens Studio to build augmented reality filters that are more connected, more realistic and more futuristic," reports TechCrunch.
"The company is building out its own internal 'AR innovation lab,' called Ghost, which will help the company bankroll Lens designers who are looking to push the limits of what's possible, dishing out grants for up to $150,000 for individual projects."
Among the updates revealed at Lens Fest 2021 were new Lens Studio creation tools featuring digital animations, real world physics enabling more realistic responses to forces such as gravity and collisions, more realistic AR experiences created with World Mesh AR mapping, and real-time data integrations via Snap's API Library for Lenses.
Snap also revealed new advances for brands, noting that 100 million consumers already shop with augmented reality. "Snapchat says that AR usage is now an engrained habitual behavior for younger audiences — 'as much as texting is for older generations' — which presents significant opportunity for business, and its new advances will better enable brands to build product and purchase experiences into AR tools," explains Social Media Today.
Meanwhile, as tech leaders including Apple and Facebook are developing AR glasses, Snap continues its efforts with the next generation of its Spectacles with AR display.
"The most interesting development here is 'Connected Lenses' for Spectacles, which enable multiple users to experience AR elements through the device," suggests Social Media Today. "Snapchat's also added 'Location Triggers' for Spectacles AR, which enables creators to build visuals available within a specified GPS radius."
Topics:
AccuWeather
,
API
,
Apple
,
AR Glasses
,
Audio
,
Augmented Reality
,
Data
,
E-Commerce
,
Facebook
,
Filter
,
FTX
,
Ghost
,
GPS
,
Lens Fest
,
Lens Studio
,
Lenses
,
Licensing
,
Mapping
,
Music
,
Oculus
,
Snap Inc.
,
Snapchat
,
Snapchat Lenses
,
Social Media
,
Spectacles
,
Virtual
,
Wearable