The U.S. Senate has introduced the bipartisan Platform Accountability and Transparency Act (PATA), which if passed into law would allow independent researchers to sue Big Tech for failing to provide requested data. The move follows last week's Instagram hearing, where leaked internal research suggested the platform's negative effects on the mental health of teens. On December 6, an international coalition of more than 300 scientists sent an open letter to Mark Zuckerberg — CEO of Meta Platforms, the company that owns Instagram and Facebook — requesting the social behemoth voluntarily share research.
Zuckerberg in August ducked requests by the Biden administration for Facebook to provide "meaningful data" on COVID-19 vaccine misinformation, according to The Washington Post.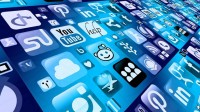 Likewise, Instagram CEO Adam Mosseri last week would not commit to voluntary research-sharing, resulting in Senator Richard Blumenthal (D-Connecticut), chairman of the subcommittee on Consumer Protection that summoned Mosseri proclaiming the self-policing requests "over."
The speed at which the Senate moved the bill is something of a surprise, given critics predicted inter-party squabbling and a preoccupation with economic issues would result in delay initiating social media reforms.
"The proposed law would force social media companies with a minimum of 25 million monthly users to hand over data to university-affiliated researchers who request it through the National Science Foundation" or face legal action by the researchers and their universities, Business Insider reports.
The Senate is drawing a hard line with PATA, which chips away at the Communications Decency Act Section 230 immunity provision. PATA would amend Section 230 to read that platforms found by the Federal Trade Commission or a federal court to have failed to comply with a qualified research demand can lose their Section 230 immunity protection.
PATA goes further by protecting from civil or criminal liability "any person for collecting covered information as part of a news-gathering or research project on a platform." That means whistleblowers like Frances Haugen would be shielded from retaliatory lawsuits that could result from having signed non-disclosure agreements.
Facebook drew criticism "after suspending the accounts of New York University researchers who created a tool to analyze political ads and the spread of misinformation on the platform. Facebook had sent the researchers a cease-and-desist letter in prior months, and it argued the decision was made because the research posed privacy protection issues," The Hill reports.
"Social media companies have incredible amounts of data about each of us — but right now, they're the only ones that get to use it to their advantage," tweeted Senator Chris Coons (D-Delaware), who along with senators Amy Klobuchar (D-Minnesota) and Rob Portman (R-Ohio) introduced the bill to "support research about the impact of digital communication platforms on society."
Topics:
Adam Mosseri
,
Amy Klobuchar
,
Chris Coons
,
COVID-19
,
Facebook
,
Frances Haugen
,
FTC
,
Instagram
,
Joe Biden
,
Lawsuit
,
Liability
,
Mark Zuckerberg
,
Meta
,
Meta Platforms
,
Misinformation
,
NSF
,
NYU
,
PATA
,
Privacy
,
Research
,
Richard Blumenthal
,
Rob Portman
,
Section 230
,
Senate
,
Social Media
,
Twitter
,
Whistleblower