Instagram has redesigned its "Explore" tab to provide a more relevant experience for users, rather than showcase random pictures that receive a lot of global Likes. The Explore tab will now display the photos and videos "Liked" by individuals that a user is actively following. This personalization reflects Instagram's focus on each user's social graph, which contrasts with the approach by Vine that largely centers on re-sharing content and notable video creators.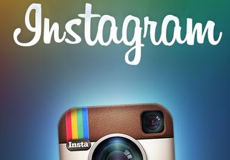 "We're always looking to update the types of posts you see in Explore to better tailor it to you," explains the Instagram team. "We'll show you a variety of photos and videos that people you follow have liked, as well as content that is trending in the Instagram community."
"This isn't exactly a major change, as you can already see said 'liked' pictures now," notes Digital Trends. "But, at least, it seems Instagram is trying to give the 'Explore' tab a bit more depth and meaning — besides the obvious hashtag search function that it contains."
About two years ago, Instagram replaced its Popular tab with the Explore tab, adding search functionality based on hashtags.
"But the main view of the Explore tab was still dominated by the photos and videos which accrued the most Likes quickly and it thereby favored celebrities and users who'd amassed large followings," reports TechCrunch. "The photos were usually very pretty, but often stuck to globally accessible themes like landscapes, food, and pets. Explore felt more like 'What people like' than 'What you'll like.'"
The new version is essentially a combination of what is popular around the globe and what's of interest to the people you follow. This should provide users with more targeted results.
"Instagram and Vine are diverging," suggests TechCrunch. "While most anyone can make a decent photo look good with filters and lighting effects, shooting a compelling Vine is much, much tougher. You need a great idea and a deep sense of cinematography, humor, and timing that most people lack… The two apps are settling into their own niches: Vine as a broadcast entertainment medium, and Instagram as community beauty-sharing forum."
Topics:
Amateur
,
App
,
Broadcast
,
Cater
,
Celebrity
,
Community
,
Content
,
Creator
,
Effects
,
Expert
,
Explore
,
Feature
,
Filter
,
Follow
,
Forum
,
Global
,
Graph
,
Hashtag
,
Image
,
Improve
,
Instagram
,
Like
,
Network
,
Notable
,
Personal
,
Photo
,
Photograph
,
Picture
,
Producer
,
Professional
,
Random
,
Share
,
Sharing
,
Social
,
Tab
,
Trend
,
Trending
,
Update
,
Video
,
Vine
,
Worldwide