Nike may be gearing up to shut down its wearable hardware efforts, after laying off the majority of its FuelBand fitness tracker team. The 70-person team, part of the tech-focused Digital Sport division, is responsible for developing and revising hardware including the FuelBand and Nike+ sportwatch. A person familiar with the matter told CNET late last week that about 70 to 80 percent of the team was let go. However, employees from Nike Digital Tech, responsible for Web software, were reportedly not affected.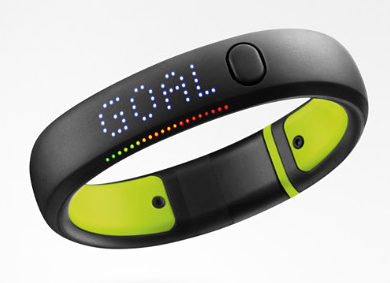 "As a fast-paced, global business we continually align resources with business priorities," said Nike spokesman Brian Strong via email. "As our Digital Sport priorities evolve, we expect to make changes within the team, and there will be a small number of layoffs. We do not comment on individual employment matters."
Nike planned on releasing a slimmer, next generation FuelBand as early as this fall, but the person familiar with the matter explained that project has been cancelled. However, Nike confirmed it will not stop selling the second-generation FuelBand SE.
"The Nike+ FuelBand SE remains an important part of our business," said Strong in a follow-up. "We will continue to improve the Nike+ FuelBand App, launch new METALUXE colors, and we will sell and support the Nike+ FuelBand SE for the foreseeable future."
"Nike had serious discussions in the last few months — after the release of the FuelBand SE tracker last November — about exiting the wearable-hardware market," reports CNET. "The shoemaker isn't throwing in the towel on technology. Rather, it's turning away from hardware and realigning its focus exclusively on fitness and athletic software, a strategic shift that would still benefit the company in the long run, analysts said."
"There's increasing competition in the market for wrist-worn fitness trackers, and Nike's digital app ecosystem, Nike+, has grown less reliant on wearables as smartphone sensors have improved," notes CNET. "In other words, it makes less and less sense for Nike to stay in the hardware race when its physical wearables are not bottom-line needle movers, especially as companies like Apple and Google prepare to join the fray."
Sources have indicated that Nike might scale back on device development and become a software provider for others, including Apple, noting that Apple CEO Tim Cook is on the Nike board.
"Facebook bought Oculus. Intel picked up Basis Science. Google provided Android software tools for wearable devices," reports Re/code. "Apple appears to be investing considerable resources into novel medical sensors, at least based on its recent hiring, feeding ongoing speculation about its plans for wearable devices — and more broadly, it's play as a digital health platform."
Topics:
Android
,
App
,
Apple
,
Apps
,
Athlete
,
Athletic
,
Basis Science
,
Business
,
CNET
,
Color
,
Competition
,
Division
,
Ecosystem
,
Employee
,
Employment
,
Facebook
,
Fired
,
Fitness
,
FuelBand
,
Google
,
Hardware
,
Health
,
Intel
,
iOS
,
iWatch
,
layoff
,
Market
,
Medical
,
Metaluxe
,
Mobile
,
Nike
,
Oculus
,
Phone
,
SE
,
Sensor
,
Smartphone
,
Software
,
Sport
,
Sports
,
Sportwatch
,
Strategy
,
Strong
,
Team
,
Tim Cook
,
Tracker
,
Tracking
,
Watch
,
Wearable
,
Web