IMAX Corp. has acquired SSIMWAVE, a leader in AI-driven video streaming solutions for $21 million in a mostly cash deal. Ontario-based SSIMWAVE lists Disney, Paramount Global and Warner Bros. Discovery among those currently using its technology, which lets streaming and broadcast providers deliver what IMAX says is "the best possible image" to any device for on-demand and live video. The move marks a significant expansion of IMAX's strategy to deliver its own super-sized content at the highest quality to a variety of screens, including phones. As a service, SSIMWAVE fits IMAX's financial strategy to generate new, recurring revenue.
SSIMWAVE was founded in 2013 at Canada's University of Waterloo, and Deadline notes that "the Toronto-Waterloo tech corridor is the one of the largest in North America after Silicon Valley, and isn't far from the IMAX Canadian headquarters."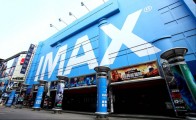 The company, which holds 50 global patents and pending patents, has won two Emmy Awards for technology and engineering. SSIMWAVE also earned Best New Streaming Technology honors at the NAB Show Product of the Year Awards in 2022 and 2021.
"The fact is that we are not a theater exhibitor, but a technology licensing company," IMAX CEO Richard Gelfond said in an interview with Deadline. The executive has for some time been referencing IMAX 3.0 in investor presentations, including one this month for SSIMWAVE.
"SSIMWAVE boasts a brilliant team of engineers, technologists, and academics obsessed with image quality and on the leading edge; the similarities between this company and IMAX when we acquired it nearly 30 years ago are uncanny," Gelfond expounded in the company announcement.
In addition to nearly 1,700 IMAX theater systems in 80 countries, the company markets a content library of more than 200 IMAX Enhanced titles across global streaming platforms, including Disney+. There are more than 10 million IMAX Enhanced certified devices in the market worldwide, according to the firm.
"In the near-term, SSIMWAVE brings to IMAX new, SaaS-based revenue and a world-class client roster that tightly aligns with some of our strongest, most successful content partnerships," said Gelfond.
With video consumption growing across platforms of diverse configuration — including 4K, 8K and new, interactive experiences across gaming, VR, AR, and the metaverse — the need for video optimization is rapidly growing, as consumers and content creators demand greater fidelity, explained SSIMWAVE CEO and co-founder Dr. Abdul Rehman.
Under the terms of agreement, IMAX acquired SSIMWAVE for $18.5 million in cash and $2.5 million in stock with additional earnout consideration of $4 million, subject to achieving certain operating performance and financial objectives.
Topics:
4K
,
8K
,
Abdul Rehman
,
Acquisition
,
Artificial Intelligence
,
Augmented Reality
,
Broadcast
,
Disney
,
Disney Plus
,
Emmys
,
Gaming
,
IMAX
,
IMAX Enhanced
,
Interactive
,
Licensing
,
Live Video
,
Metaverse
,
NAB
,
Ontario
,
Paramount Global
,
Patent
,
Richard Gelfond
,
SaaS
,
SSIMWAVE
,
Streaming
,
Toronto
,
University of Waterloo
,
Video
,
VOD
,
Warner Bros. Discovery