Hulu is considering adding an ad-free option to its service, to better compete with Netflix and Amazon Prime Instant Video, both of which do not stream ads to paid subscribers. While adding the option would show that Hulu recognizes consumer preference for ad-free streaming and would likely bring in new customers, it could also risk damaging the company's current ad-supported business. TV channel owners are worried that consumers are becoming too used to ad-free TV, which is why Hulu's original model appeals to them.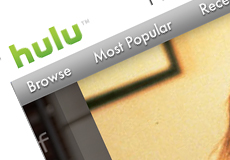 According to those familiar with the plans, the code name for the project is "NOAH" ("No Ads Hulu").
Hulu currently charges $7.99 a month for its service, and an ad-free option would likely price between $12-$14 a month, reports The Wall Street Journal. As this is fairly high for online streaming, Hulu likely does not aim to encourage many existing subscribers to change to the new ad-free subscription service.
Hulu, owned by 21st Century Fox, Disney and Comcast, still wants to maintain an ad-supported version, with advertisements that appeal to viewers. It has recently signed programming deals with AMC, FX Networks, Time Warner and Discovery Communications.
The company has around 9 million paid subscribers (6 million more than last year) and will likely bring in from $1.5 to $1.7 billion in revenue this year. Comparatively, Netflix has around 65 million subscribers and had a 2014 revenue of $5.5 billion.
Topics:
21st Century Fox
,
Ad-Free
,
Advertising
,
Amazon Prime
,
AMC
,
Comcast
,
Discovery
,
Disney
,
FOX
,
FX Networks
,
Hulu
,
Movie
,
Netflix
,
NOAH
,
Pay TV
,
Prime Instant Video
,
Streaming
,
Subscriber
,
Subscription Service
,
Television
,
Time Warner
,
TV Channel
,
TV Show
,
Video