In August last year, Sony debuted a brand new line-up of Bravia Master Series 4K TVs, featuring the Netflix Calibration Mode, a setting that would match streaming Ultra HD 4K HDR content produced by Netflix to the TV's display characteristics. At the HPA Tech Retreat, International Cinematographers Guild technologist Michael Chambliss moderated a discussion on this proprietary feature — only available on Sony TVs for Netflix content — with participants from Netflix, the UHD Alliance and ICG.
ICG's participation — president Steven Poster, ASC was also a panelist — highlights the concern of cinematographers that their creative intent is carried over to consumers' TVs. "Producers, studios, networks have spent millions and millions of dollars to find out how to deliver the best quality image," said Poster. "Now we have fabulous tools like ACES for image control. The next Holy Grail is end-to-end creative control."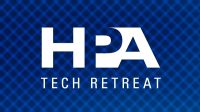 Netflix's Richard Smith, who leads partnerships/collaborations with post production manufacturers, noted that the "exciting" solution is "one button to change your TV to industry-standard calibrations." Sony Visual Projects chief distinguished engineer Toshi Ogura reported the variety of technological considerations in creating this feature. He included "panel calibration, panel/chassis matching, W/B, color, signal processing, processing bandwidth and bit depth, internal format conversion and optimized panel driving."
"For display performance, color volume size, global and local contrast and viewing angle are all important," he said.
Netflix manager of production imaging technology Chris Clark said that the system is "now accurate enough so directors can say, that's my movie." "Sony has an incredible display and other TV manufacturers can get there as well," he said. "This is a dream project for me on the color science side of providing control and consistency for cinematographers. To partner with Sony has been a great project to work on and a great first step."
The next step, continued Clark, is to get feedback from the community and take a look at viewing environments. "There aren't any best practices around that," he noted. "There's a lot of research and work to be done there."
NBCUniversal vice president of creative technologies Annie Chang, speaking in her capacity as a member of the UHD Alliance, noted the work that group has done to develop the "Creative Intent Mode," for consumer TVs. "There's been an overwhelming response from the creative community," said Chang. "Over eighty-six percent of the respondents said it was 'most important' of their concerns to have the home TV set up similar to monitors in the color grading suite."
"There is a lot of discussion around nits, but there is no standard for ambient lighting," she continued, noting that this is a "harder issue." Poster noted that other interesting work is being done at Baylor University on the impact of frame rate on the suspension of disbelief. "We're finding out if there is some kind of magic in 24 fps, and that motion interpolation takes the magic out," he said. "We're living in the land of unintended consequences."
Oguru said that the conversation had given him "lots of homework." "I will be back next year with more to say and show," he promised.
Topics:
4K
,
ACES
,
Ambient Light
,
Annie Chang
,
ASC
,
Baylor University
,
Bravia Master Series
,
Chris Clark
,
Creative Intent Mode
,
HDR
,
HPA Tech Retreat
,
IATSE
,
ICG
,
Michael Chambliss
,
NBCUniversal
,
Netflix
,
Richard Smith
,
Sony
,
Sony Pictures
,
Steven Poster
,
Television
,
Toshi Ogura
,
UHD Alliance
,
Ultra HD