As the next step in the ongoing privacy debate sparked by the actions of Edward Snowden, the White House has released a report that recommends the government create limits on how companies make use of the information they gather online from customers. The report's chief author is John Podesta, a senior White House adviser. Private companies fear a government initiative that could regulate how they profit from data gathered through mobile communication and Internet surfing habits.
"The report makes six policy recommendations," reports The New York Times. "They include passing a national data breach law that would require companies to report major losses of personal and credit card data, after attacks like the one on Target that exposed credit card information on roughly 70 million customers. It seeks legislation that would define consumer rights regarding how data about their activities was used. It suggests extending privacy protections to individuals who are not citizens of the United States and argues for action to ensure that data collected about students is used only for educational purposes."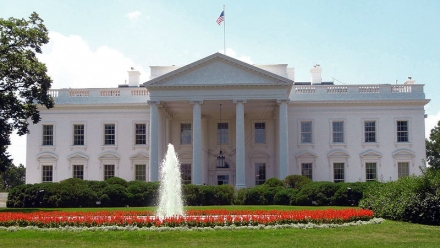 "But the most significant findings in the report focus on the recognition that data can be used in subtle ways to create forms of discrimination — and to make judgments, sometimes in error, about who is likely to show up at work, pay their mortgage on time or require expensive treatment. The report states that the same technology that is often so useful in predicting places that would be struck by floods or diagnosing hard-to-find illnesses in infants also has 'the potential to eclipse longstanding civil rights protections in how personal information is used in housing, credit, employment, health, education and the marketplace'"
The report suggests that the same learning algorithms used to help target online ads or anticipate purchasing habits can lead to discrimination based on race, gender or sexual orientation. There is a concern that a digital profile of an individual could lead to negatively impacting access to bank loans or job offers.
As a result, some have called for incentives that would encourage large companies to work toward reducing the risk of discrimination based on data analysis.
"Some major companies, including Google, Facebook and Microsoft, declined to comment on the report," notes the article. "But Michael Beckerman, president of the Internet Association, whose members include Google, Facebook, Amazon and Twitter, called the report a 'useful examination' of big data technology."
Beckerman said that now the administration should "turn its attention to the most pressing privacy priorities facing American consumers," update the Electronic Communications Privacy Act, and "reform the government's surveillance laws and practices."
Meanwhile, a second report created by the President's Council of Advisors on Science and Technology (PCAST), was also released late last week. The group is comprised of academics, government scientists and industry reps (including Eric Schmidt of Google and Craig Mundie of Microsoft).
"Privacy groups, including the Electronic Privacy Information Center and the Center for Digital Democracy, were critical of the science and technology advisers' report for recommending that policy should focus mainly on the use of data rather than in the collection of data," explains NYT in a related article. "Privacy advocates say that allowing companies to collect all kinds of data — from Web browsing to buying habits — opens the door to abuses like discriminating against the poor, older people or minorities, or deploying marketing tactics that exploit them."
Related:
White House Tech Advisers: Online Privacy is a 'Market Failure', The New York Times, 5/5/14
Apple, Facebook, Others Defy Authorities, Notify Users of Secret Data Demands, The Washington Post, 5/1/14
Topics:
Advertising
,
Algorithm
,
Amazon
,
Beckerman
,
Big Data
,
Breach
,
Citizen
,
Communication
,
Credit Card
,
Discrimination
,
Education
,
Electronic
,
Employment
,
Facebook
,
Federal
,
Google
,
Government
,
Housing
,
Information
,
Internet
,
Law
,
Legislation
,
Microsoft
,
Mobile
,
NSA
,
Podesta
,
Privacy
,
Regulation
,
Revenue
,
Sales
,
Security
,
Snowden
,
Surf
,
Surfing
,
Surveillance
,
Target
,
Twitter
,
Web
,
White House