Los Angeles Mayor Eric Garcetti recently announced the city's Entrepreneur In Residence Program, an initiative sponsored by Ernst & Young. Garcetti has appointed two notable entrepreneurs — Krisztina "Z" Holly and Amir Tehrani — to help create jobs and develop ideas for boosting L.A.'s economy. In addition to developing new business policies, Holly and Tehrani will coordinate with non-profits, educational institutions and businesses to foster entrepreneurship.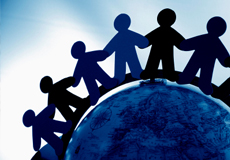 "We want L.A. to be the leading destination for people starting new businesses, and there are no better guides for our efforts than successful entrepreneurs themselves," Mayor Garcetti said. "I look forward to working with Z and Amir, our first Entrepreneurs In Residence, to foster ideas to get businesses off the ground and create jobs."
Holly is a consultant, board member and council chair for the World Economic Forum; advisor to the Obama administration in innovation and entrepreneurship; founding executive director of university innovation centers at MIT and USC; and recently served as vice provost for innovation at USC.
"Having grown up in L.A., I'm eager to work with Mayor Garcetti to tap big opportunities that are fast emerging in our city, especially those at the intersection of entrepreneurship and manufacturing," said Holly. "Most people don't realize that we are the largest manufacturing center in the country — by a factor of two — so our work is critical for both L.A. and the nation as a whole."
Tehrani is the founder and president of Allied Group, a product design and manufacturing company; co-founder of the Legacy Foundation; and serves on the board of the Young Presidents Organization Bel Air Chapter, the founding board of the Hub Los Angeles, and the board of Los Angeles Network for Teaching Entrepreneurship.
"Creating long-term economic growth by identifying, accelerating, and fostering the best high-impact entrepreneurs will create thriving companies that employ hundreds, even thousands of people, and generate millions in wages, revenue, and taxes," said Tehrani. "Entrepreneurs hold the key to sustained economic growth that makes an ecosystem vibrant and exciting."
According to the press release, the one-year residency will focus on the development and delivery of the following efforts:
Measuring best practices and developing initiatives and policies aimed at growing, assisting and sustaining entrepreneurs in Los Angeles.
Partnering with foundations, investors, and corporations to model programs and events targeted at the entrepreneurial community.
Convening local educational institutions to foster entrepreneurship in students.
Fostering connections between start-ups, entrepreneurs and prospective venture capital and mentors.
Partnering with the Mayor's Office of Budget and Innovation and the Mayor's Office of Economic Development in developing business solutions and helping to streamline government.
Topics:
Accelerate
,
Advisory
,
Allied
,
Business
,
California
,
Capital
,
City
,
Country
,
Deliver
,
Develop
,
Economic
,
Economy
,
Education
,
Employment
,
Entrepreneur
,
Ernst & Young
,
Forbes
,
Foster
,
Foundation
,
Garcetti
,
Holly
,
Hub
,
Identify
,
Innovation
,
Investor
,
Jobs
,
LA
,
Los Angeles
,
Manufacturing
,
Mayor
,
Mentor
,
MIT
,
nation
,
Niemann
,
Non-Profit
,
Policy
,
Program
,
Residence
,
Revenue
,
Spark
,
Sponsor
,
Stability
,
Startup
,
Tax
,
TED
,
Tehrani
,
USC
,
VC
,
Wage