In its latest effort to take on Amazon in e-commerce advertising, Alphabet announced that Google will update its product search pages to include more images of items such as accessories and apparel. Rather than Google's traditional scroll of links with accompanying text, the results will feature a look more similar to a digital store. The move is part of the search giant's larger strategy to fend off Amazon, Target, Walmart and others that have been ramping up their digital ad businesses to complement retail and e-commerce operations. While Google still enjoys the lead in online search, it does not join these competitors in directly selling products.
"The change is part of a broader overhaul Google has undertaken during the pandemic to enliven its … e-commerce operation," reports The Wall Street Journal. "Over the past year, Google has stopped requiring merchants to advertise to have their products listed in shopping searches. It also ceased collecting commissions on purchases and joined with Shopify Inc. to simplify search listings for 1.7 million merchants."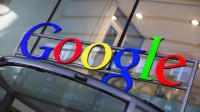 Alphabet and Google chief Sundar Pichai has reportedly assured Alphabet's board that the company's e-commerce initiatives are a top priority. Two years ago, Pichai recruited Bill Ready from PayPal to become Google's president of commerce.
Ready split the Google Shopping team into two groups for dedicated focus on both consumers and merchants. He later "eliminated the pay-to-play ad requirement and made product listings free." He also negotiated the Shopify partnership that later introduced tech that easily imports product info from Shopify so retailers can quickly create Google ads.
However, competition continues to grow. According to eMarketer, notes WSJ, "advertisers have shifted their spending, lifting Amazon's share of search ad sales to a fifth of the market and reducing Google's share to 57 percent from 61 percent in 2019. Through the first half of this year, Amazon reported $14.82 billion in ad sales, an 82 percent increase from the same period a year ago. Google's total ad revenue is more than six times as large but grew just under 50 percent over the same period."
Ready says the new updates will focus on consumers and will include a visual search akin to an Amazon shopping search with rows of product images based on the search terms entered by consumers.
"In the future, he wants to stitch e-commerce across Google's entire suite of offerings from search to maps to YouTube," explains WSJ. "Ready envisions people watching a YouTube video of someone unboxing new apparel and viewers being able to click nearby to purchase the items, or being served an ad on Google Search if they later look for the clothes."
Related:
Goodbye, Last-Click Attribution: Google Ads Changes Default to Data Modeling, AdExchanger, 9/27/21