In Q2 2021, Google recorded its highest quarter ever for sales and profits: revenue of $61.88 billion, up 62 percent year-over-year; profit that more than doubled to $18.53 billion; advertising sales of $50.44 billion, a 69 percent surge, and YouTube ad business reaching $7 billion, up 84 percent from a year earlier. The numbers, which exceeded Wall Street expectations, were driven by e-commerce, streaming video and other online business and entertainment activities that surged during the COVID-19 pandemic, driving online advertising.
The Wall Street Journal reports Alphabet and Google chief executive Sundar Pichai said that, "digital publishers and YouTube partners earned more during the period than any time in the company's history."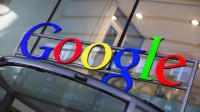 The company's Class A shares rose 3+ percent in after-hours training, with stock closing Tuesday at $2,638. WSJ notes that Google's previous 10-year streak of reporting revenue increases every quarter was halted by the pandemic, when sales fell 1.8 percent due to advertisers cutting spending.
Chief business officer Philipp Schindler said that "retail was the largest advertising sector in the quarter," adding that sales were boosted by "Google's decision last year to list brands that weren't paid advertisers."
GroupM "raised its forecast for global advertising sales to $749 billion for the year, an increase of 19 percent from last year, up from its prior expectation for 12 percent growth," but it did not forecast future revenue due to rising COVID-19 rates. Because Google's search engine "has a 92 percent share of worldwide Internet searches and its Maps offerings have an 89 percent share of digital navigation services," the company faces anticompetition and antitrust concerns, including its recent agreement to pay French regulators $270 million.
The European Union and three dozen U.S. states are, respectively, formally investigating the company and filing an antitrust lawsuit. The Justice Department also filed a lawsuit "alleging it uses exclusionary agreements to preserve a monopoly for its search engine."
In cloud storage, Google "has been spending aggressively to challenge the dominance of Amazon and Microsoft," with its sales rising 54 percent to $4.63 billion this quarter.
CNBC reports that, according to Schindler, connected TV is "the fastest growing consumer surface that we have," adding that 120 million people watch YouTube on their TVs every month. YouTube Shorts also just topped 15 billion daily views, up from 6.5 billion daily views in March. It notes that the company's cloud division now has "operating losses of $591 million, a dramatic improvement from last year's loss of $1.43 billion."
Google also "recorded a quarterly net income benefit of $561 million, and EPS benefit of $0.83, from an accounting change related to the useful lifespan of its server and network equipment."
Alphabet chief financial officer Ruth Porat said, although it's too early to predict longer-term trends, she expects a "more muted tailwind to revenues in the third quarter." She added that the company will allow employees to work from home at least through the beginning of September.
Topics:
Advertising
,
Alphabet
,
Amazon
,
Antitrust
,
Cloud
,
Connected TV
,
COVID-19
,
E-Commerce
,
European Union
,
Google
,
Google Cloud
,
Google Maps
,
Google Search
,
GroupM
,
Justice Department
,
Microsoft
,
Online Advertising
,
Philipp Schindler
,
Retail
,
Ruth Porat
,
Search
,
Streaming Video
,
Sundar Pichai
,
Video
,
Wall Street
,
YouTube
,
YouTube Shorts