Google already offers information on music, TV and movies, but with a new update, Google search will offer more structure to a broader range of information, including recommendations on songs, TV shows, movies and more. For example, a search for a singer will produce tabs on her songs, albums, upcoming events, and a link to listen to her music on YouTube, Spotify, Google Play Music and iHeartRadio. The update is now available to mobile users on Android phones and tablets, and will be available for iOS soon.
TechCrunch reports that enhanced results will include "lyrics, covers, or song recommendations for music searches, as well as details on past and current TV episodes, information about the cast, movie show times and other items."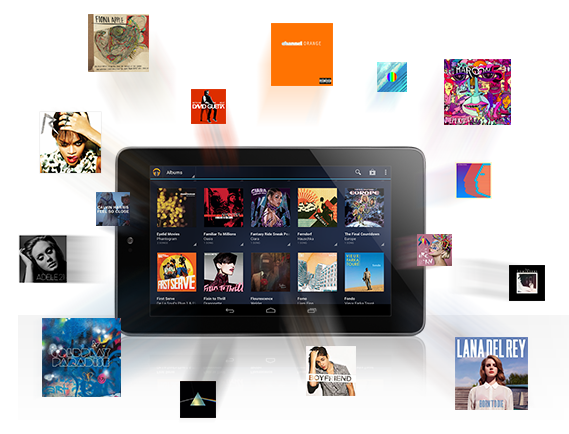 Google search actually introduced song lyrics a year ago, and its "Knowledge Graph" — which "provides direct answers to queries by understand the content found in Web pages" — began featuring information about TV shows and movies including show times and critics' reviews this summer.
But with the newly tweaked search function, similar to the results for searching a musician, a search for an actor, film or TV content takes the user to results that put Google in "more direct competition" with Amazon's IMDb. On its blog, Google introduced the feature by saying "maybe you're watching a TV show and can't remember where you've seen that actor before" — the very reason a viewer would turn to IMDb.
As part of its recommendation system, the search update will also "show what's related to the item in question by showing you other things people have searched for," suggest what to watch next, and provide movie show times.
Topics:
Actor
,
Albums
,
Amazon
,
Android
,
Bands
,
Concerts
,
Google
,
Google Play Music
,
Google Search
,
iHeartRadio
,
IMDb
,
iOS
,
Knowledge Graph
,
Mobile
,
Movies
,
Music
,
Recommendations
,
Reviews
,
Search
,
Show Times
,
Singers
,
Smartphones
,
Songs
,
Spotify
,
Tablets
,
Television
,
Tracks
,
TV
,
TV Shows
,
YouTube