Google and Microsoft are about to go mano-a-mano with new cloud-based gaming services. Google plans a limited launch in November of its Stadia service, which the company says will stream any title to any device. Microsoft, meanwhile, is building its Project xCloud on Azure, its own cloud network. Because every game on Xbox One, including Xbox 360 backward-compatible titles will be able to run on xCloud, the new service will debut with 3,500+ game titles. Microsoft said a beta version of its xCloud service will debut in October of this year.
Engadget reports that, according to Google, "at its top tier and with a connection of at least 35 Mbps, Stadia promises lag-free, 4K, HDR gaming at 60 fps and with 5.1 surround sound, all on a Chromecast Ultra, Pixel 3, or any laptop or PC," and will initially arrive with 30+ games. Google stated that "games will launch in about five seconds … [and] the service will roll out to other devices, and … include the ability to send games to friends via hyperlink."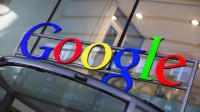 Unlike failed streaming game companies OnLive and Gaikai, as well as Nvidia's GeForce NOW, which has been in beta since 2013, Google said, "Stadia will work because the company has spent the past two decades building a dense, global cloud network … [and it] has a direct-peering relationship with major Internet-service providers like AT&T and Comcast."
But, points out Engadget, there are 2,000+ ISPs in the U.S., many of which do not have a relationship with Google. Google has also raised the "recommended minimum connection" for 4K streams to 35 Mbps, from 25 Mbps. Microsoft, meanwhile, "is one of the few technology companies with enough capital, resources and experience in cloud computing to make game-streaming a reality."
It also mentions that Microsoft and Sony inked a cloud-computing deal, whereby "Sony will tap into Microsoft's data centers and artificial intelligence services for its own gaming and streaming efforts … [and] Microsoft will get access to Sony's image sensors."
The Wall Street Journal reports that Microsoft will begin a public test of its game streaming service in October, "just ahead of when Google's competing service is slated to launch." In a pre-E3 event, Microsoft revealed the test "will enable people to stream any Xbox One game to a mobile device though it didn't say which ones."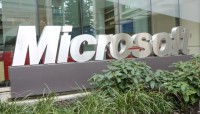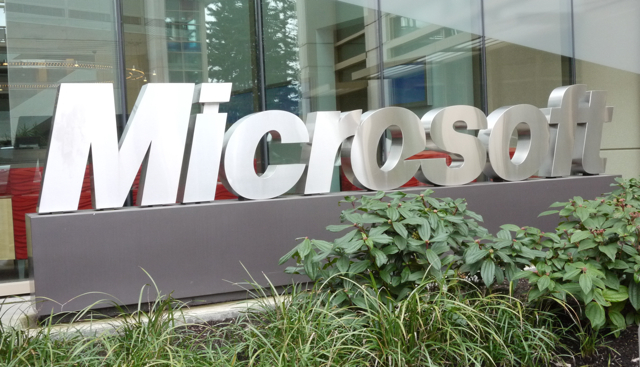 Bloomberg reports that Stadia will debut with "titles from major game developers including Ubisoft Entertainment and Bungie … [and that] a free version will let people buy games outright and play them through the system." Google is also offering potential gamers the chance to pre-order a $130 "founder's edition" that comes with a unique controller.
"We view it as unlikely that hardcore gamers — who have a strong preference for owning content and storing it locally — will adopt streaming until the service is much more mature and proven," said Bloomberg Intelligence game analyst Matthew Kanterman.
The service is also only available on Google devices, shutting out iPhone owners. Google's biggest strength is its "global network of lightning-fast Internet cables and data centers," with which only Amazon, Microsoft and China's Alibaba Group can compete.
Related:
Xbox On a Phone: Microsoft Project xCloud Hands-On, Engadget, 6/10/19
Google's Stadia Streaming Service Faces Skepticism, The Wall Street Journal, 6/6/19
Here's How Google Stadia Performs Depending On Your Internet Connection, TechCrunch, 6/6/19
Topics:
4K
,
Alibaba Group
,
Amazon
,
Artificial Intelligence
,
AT&T
,
Azure
,
Bungie
,
Chromecast Ultra
,
Cloud
,
Comcast
,
E3
,
Gaikai
,
Gaming
,
GeForce NOW
,
Google
,
HDR
,
iPhone
,
ISPs
,
Matthew Kanterman
,
Microsoft
,
Nvidia
,
OnLive
,
Pixel 3
,
Project xCloud
,
Sony
,
Stadia
,
Ubisoft
,
Xbox 360
,
Xbox One
,
xCloud