Just ahead of this week's E3 conference in Los Angeles, Microsoft announced that its next-gen Xbox console, dubbed Project Scarlett and slated for release Christmas 2020, will feature an AMD Ryzen processor that will make the console four times more powerful than today's Xbox One X. The AMD processor features 120 fps operation, which means that latency for loading games will be greatly reduced. Project Scarlett will also feature 8K capability and will ship with a new version of "Halo." Additionally, Microsoft's xCloud streaming platform will debut in October, enabling users to stream games from their Xbox One to numerous devices.
Bloomberg reports, "the news underscored Microsoft's commitment to a new generation of hardware even as it introduces new ways for consumers to stream games onto multiple devices." The company also "got a jump on Sony, which skipped this year's show for the first time."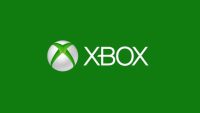 "They aren't losing the narrative for next gen consoles to Sony and it builds their hybrid gaming future," said Bloomberg Intelligence video game analyst Matthew Kanterman. But Microsoft will still face competition from streaming services, such as Google's new Stadia, priced at $10 per month.
According to Bloomberg, "Microsoft is trying to broaden its appeal to all kinds of gamers, including those using a personal computer." When the Xbox One first debuted in 2013, its high price was a turnoff to gamers; the company cut the price and retargeted traditional gamers, which helped it recover some market share. But Xbox One "never came close to catching Sony's rival PlayStation 4 in total sales." At a pre-E3 event, Microsoft revealed a new $15-per-month subscription service, Xbox Game Pass Ultimate, for console, PC and online multiplayer games.
TechCrunch reports that, "the upcoming console will have 8K capability, will be able to handle frame rates up to 120 fps and will utilize SSD storage to keep load times low," and that the console's hardware "will be powerful enough to enable real-time ray tracing." According to a Microsoft video, "this generation is going to be a bigger leap than any generation before."
Related:
Xbox On a Phone: Microsoft Project xCloud Hands-On, Engadget, 6/10/19
Google's Stadia Streaming Service Faces Skepticism, The Wall Street Journal, 6/6/19
Here's How Google Stadia Performs Depending On Your Internet Connection, TechCrunch, 6/6/19
Topics:
8K
,
AMD
,
E3
,
Gaming
,
Gaming Console
,
Google
,
Halo
,
Los Angeles
,
Low Latency
,
Matthew Kanterman
,
Microsoft
,
Microsoft Xbox One X
,
Multiplayer Games
,
PC Games
,
PlayStation
,
Project Scarlett
,
Ray Tracing
,
Ryzen
,
Sony
,
Stadia
,
Streaming
,
Video Games
,
Xbox
,
Xbox Game Pass Ultimate
,
Xbox One X
,
xCloud