During the Gartner Symposium/ITxpo 2013 in Orlando, Florida, the IT leaders at Gartner identified the Top 10 Strategic Technology Trends expected for 2014: mobile device diversity and management, mobile apps and applications, the Internet of Everything, hybrid cloud and IT as service broker, cloud/client architecture, the era of the personal cloud, software-defined anything (SDx), Web-scale IT, smart machines, and 3D printing.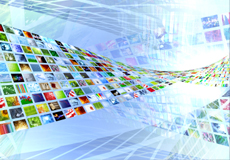 In terms of mobile devices, "Gartner suggests that now through 2018, a variety of devices, user contexts, and interaction paradigms will make 'everything everywhere' strategies unachievable," reports Forbes.
"The unintended consequence of bring your own device (BYOD) programs has been to render much more complex (by two or three times, Gartner estimates) the size of the mobile workforce, straining both the information technology and the finance organizations. It is recommended that companies better define expectations for employee-owned hardware to balance flexibility with confidentiality and privacy requirements."
Through 2014, Gartner believes that "improved JavaScript performance will begin to push HTML5 and the browser as a mainstream enterprise application development environment," explains Forbes. "As a consequence, it was suggested that developers focus on expanding user interface models including richer voice and video that can connect people in new and different ways."
Gartner also suggests there will continue to be a push for personal cloud technologies that will result in a shift toward services and away from devices; a new era of personal cloud will see the cloud becoming more important than the choice of devices.
"Large cloud services providers such as Amazon, Google, Facebook, and the like are re-inventing the way in which IT services can be delivered," notes Forbes.  According to Gartner, the capabilities of these providers exceed the "scale in terms of sheer size to also include scale as it pertains to speed and agility."
"The suggestion is that IT organizations should align with and emulate the processes, architectures, and practices of these leading cloud providers," explains the article. "The combination of the aforementioned three among others is how Gartner defines 'Web-scale IT.'"
Growth for 3D printers is projected to be 75 percent in 2014 and 200 percent in 2015. Gartner explains: "The consumer market hype has made organizations aware of the fact 3D printing is a real, viable and cost-effective means to reduce costs through improved designs, streamlined prototyping and short-run manufacturing."
"The smart machine era will be the most disruptive in the history of IT," suggests Gartner, citing the proliferation of contextually aware, intelligent personal assistants; smart advisors, such as IBM's Watson; advanced global industrial systems and autonomous vehicles.
"The company also projects that smart machines will strengthen the forces of consumerization after enterprise buying commences in earnest," explains Forbes.
Topics:
3D
,
Amazon
,
App
,
Architecture
,
Auto
,
BYOD
,
Car
,
Cloud
,
Connected
,
Development
,
Disrupt
,
Enterprise
,
Facebook
,
Florida
,
Gartner
,
Google
,
HTML5
,
Hybrid
,
IBM
,
Internet of Everything
,
IT
,
JavaScript
,
Mobile
,
Orlando
,
Personal Cloud
,
Printer
,
Printing
,
Privacy
,
SDx
,
Smart Machine
,
Strategy
,
Symposium
,
Trend
,
UI
,
Vehicle
,
Video
,
Voice
,
Watson
,
Web-scale