Since Facebook chief executive Mark Zuckerberg tweaked the social platform's algorithm so that people see more content from family and friends than publishers in their News Feed, investors have been concerned that users won't spend as much time on the platform and discourage marketers from placing ads. Facebook is now making the argument that the changes will actually benefit business, with the time people spend on the platform becoming more valuable. Its case is buttressed by a recent jump in revenue and profits.
The New York Times reports that Zuckerberg said, "I believe that the time spent on Facebook will be more valuable." "If people interact more, it should lead to stronger community," he added. "When you care about something, you're willing to see ads to experience it."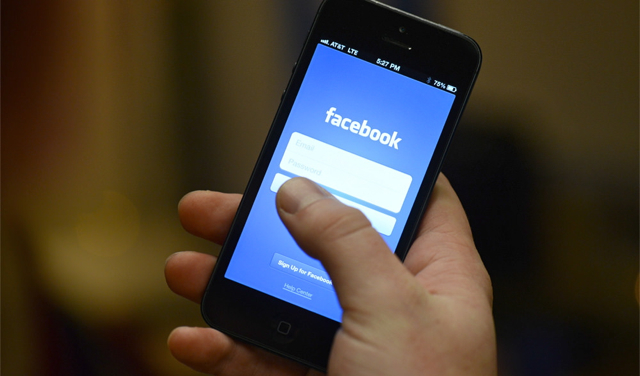 The fear that people will spend less time on Facebook, at least in the short term, has proven to be true. The company also cut down on viral videos, and Facebook users are spending 50 million hours less per day, which equals two minutes per day for each of its 1.4 billion daily users.
Although the number of people in the U.S. and Canada who use Facebook daily dropped, for the first time in Q4, the total number of people who use Facebook monthly "jumped 14 percent in the fourth quarter to 2.13 billion users, which is a rate of growth that is far higher than that of many other social media companies."
Facebook's revenue numbers are strong, up 47 percent (to almost $13 billion) from last year's Q4, "while profit rose 56 percent to $4.3 billion." Facebook also took "a $2.3 billion charge to cover the repatriation of foreign earnings" under the newly signed tax code. The company's capital expenditures reached $2.3 billion and, from a year ago, its number of employees grew 47 percent to 25,105.
In addition to shifting the emphasis to content from friends and family, Recode reports that Facebook will also increase local news stories. "Starting today, we're going to show more stories from news sources in your local town or city," said Zuckerberg earlier this week, who reveals that "the move is at least partly the result of the self-guided tour of the U.S. he conducted last year."
"Many people told me they thought that if we could turn down the temperature on the more divisive issues and instead focus on concrete local issues, then we'd all make more progress together," he added.
To do so, Facebook will "identify local publishers by looking at ones that are 'clicked on by readers in a tight geographic area'." The company will start with U.S. local and regional publications, but intends to expand into other countries. Content it will promote are conventional news stories, local sports, arts and human-interest stories.
Zuckerberg says that the focus on news will diminish from "5 percent of an average Facebook user's feed" to 4 percent. Relying on local publications for news will likely make it more difficult to spread false news, but its positive impact on the publications themselves will be limited. Exposure is great, but "it won't solve the underlying business problems that make local news a very difficult proposition."