After 115 years, Xerox has ceased operation as an independent company, agreeing to sell more than 50 percent of its business to Fujifilm Holdings in a $6.1 billion deal that will include restructuring and job cuts. In its heyday, Xerox introduced the first copying machine, and its Xerox Palo Alto Research Center (PARC) refined the computer mouse and graphical-user interface and built the Alto, a prototype personal computer that sold 1,000 units. Over the years, Xerox lost its innovation mojo and joined the ranks of Kodak and BlackBerry, two other companies that introduced groundbreaking technologies.
The New York Times quotes Harvard Business School professor David B. Yoffie who said that, "Xerox is the poster child for monopoly technology businesses that cannot make the transition to a new generation of technology." Fujifilm announced it plans to combine the businesses into the established Fuji Xerox joint venture, cut 10,000 workers worldwide and $1.7 billion in costs "in coming years."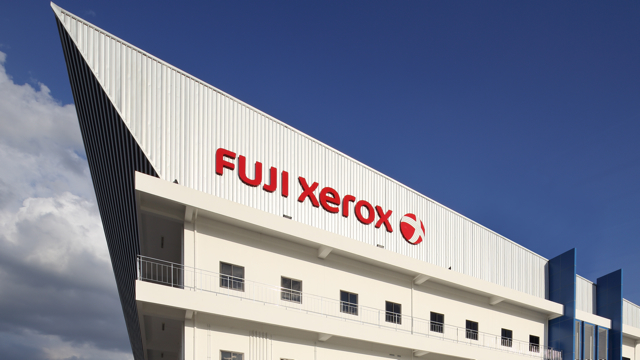 Among Xerox PARC's shining moments is a 1979 visit by Steve Jobs who, it is said, integrated some of the ideas he saw there into the Apple Macintosh.
In what's called a competency trap, Xerox excelled at one thing, but couldn't adapt to creating new things. When, in the 1980s, patents on its copier were expiring, the company faced "stiff competition from lower-cost Japanese competitors like Canon and Ricoh." It struggled and failed to remake itself, most recently trying out financial services by buying casualty insurer Crum & Forster and investment management firm Van Kampen Merritt. Recently, it operated the E-ZPass highway tolls' computer and payments systems.
According to Brandeis International Business School professor Ben Gomes-Casseres, Xerox's joint venture with Fuji started in the early 1960s and "has been a bright spot" for the company. The merger, he said, is a good thing. "They could have failed years ago without Fuji," he said.
The Wall Street Journal reports that PARC is at work on a conversation-based interface that will replace the graphical user interface it helped pioneer. Research manager Kyle Dent is working on "complex conversational skills required to facilitate useful dialogue between humans and digital agents," which "would allow human employees to have ongoing conversations with their digital counterparts," such as a salesperson researching company product offerings before a pitch meeting.
"That's an example where the assistant has this structured knowledge, and the sales rep has complementary knowledge," said Xerox vice president for incubation and technology strategy Lawrence Lee, who "added that Xerox has no definite plan for a product providing that particular service."
PARC's approach is hybrid, combining "machine learning, rules-based systems, and AI methods that represent problems in ways humans can interpret." PARC vice president/director of interaction and analytics lab Raj Minhas said next-gen conversational agents should move past typical "decision-tree" thinking, to a more sophisticated method of taking in new information from a human, inferring the meaning and composing the next best question.
Topics:
Alto
,
Apple
,
Artificial Intelligence
,
Ben Gomes-Casseres
,
BlackBerry
,
Brandeis University
,
Canon
,
Crum & Forster
,
David B. Yoffie
,
E-ZPass
,
Fuji Xerox
,
Fujifilm
,
Harvard Business School
,
Kodak
,
Kyle Dent
,
Lawrence Lee
,
Machine Learning
,
Monopoly
,
Raj Minhas
,
Ricoh
,
Steve Jobs
,
Van Kampen Merritt
,
Xerox
,
Xerox PARC