In October 2017, Alphabet debuted a partnership with Toronto to further the goals of a smart city. Dubbed Sidewalk Labs, Alphabet plans to observe and measure how people live, to optimize city streets. To that end, Alphabet just launched another venture under the Sidewalk Labs rubric, Coord, intended to utilize the company's cloud-based platform to streamline transportation networks. Separately, ride-sharing competitors Uber and Lyft, with 13 other companies, signed a shared "mobility pledge" to enable more livable cities.
Wired reports that Alphabet chairman Eric Schmidt stresses that, "this is not some random activity from our perspective." "This is the culmination, from our side, of almost 10 years of thinking about how technology can improve people's lives," he said.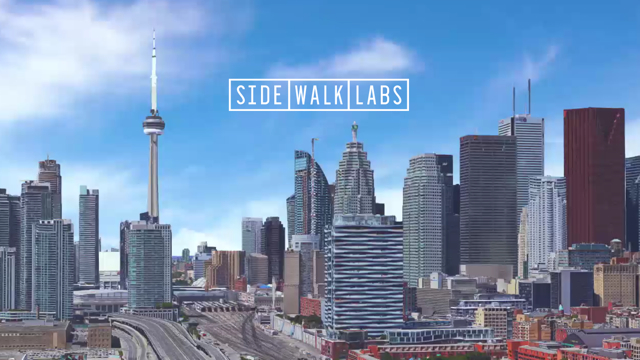 With Coord, Alphabet reaches beyond Toronto to "any city that wants to create a frictionless, efficient transportation network," by integrating mobility services including "bike-sharing, car-sharing, and ride-hailing — plus more traditional transportation options, like public transit." Coord will sell software developers "access to thorough, local, standardized data on things like tolls, parking, and curb space," and information can "be shared across cities, instead of siloed in provincial departments."
"We don't ourselves operate a mobility service," said Coord chief executive Stephen Smyth, who, with a staff of 13, came from Sidewalk Labs. "We're 100 percent focused on being the connective tissue."
The need is great "for a platform that can integrate the data," says Harvard Kennedy School researcher Stephen Goldsmith. Although such software "could lead to serious urban breakthroughs," it could also cause cities to "ask themselves to whom they're willing to hand over info, why, and with what limits or safeguards." Smyth says Coord is currently "dealing in data about infrastructure, not individuals," with a focus on curbs, tollways, parking lots and the like.
VentureBeat reports that 15 transportation startups, including Lyft, Uber, BlaBlaCar and Didi, as well as shared bike startups Mobike and LimeBike, have signed a "joint mobility pledge, outlining for skeptical city leaders how they aim to create more livable, sustainable cities." The pledge, "the brainchild of Zipcar cofounder Robin Chase, who developed it alongside a handful of NGOs," was released in October but all 15 companies have finally signed on.
In December, "Uber, Grab, and Ola joined the International Association of Public Transport, an organization with around 1,400 members that aims to unite key stakeholders from across the transportation spectrum."
Though the principles don't involve metrics, "Chase says success will be evaluated based on whether the U.S. and other countries start to shift away from personal car ownership and rely more on shared transportation modes."
"There's an enormous inefficiency that we've built into personal cars," said Uber's head of transportation policy Andrew Salzberg. "We also think there's huge benefits to teaming up with companies in the space to reduce the need for people to own and operate their own personal vehicles."
Topics:
Alphabet
,
Andrew Salzberg
,
Automotive
,
Bike Sharing
,
BlaBlaCar
,
Canada
,
Car Sharing
,
Cloud
,
Eric Schmidt
,
Google
,
Grab
,
Harvard Kennedy School
,
LimeBike
,
Lyft
,
Mobike
,
Mobility Pledge
,
Ola
,
Ride Hailing
,
Robin Chase
,
Sidewalk Labs
,
Smart Cities
,
Stephen Goldsmith
,
Stephen Smyth
,
Toronto
,
Transportation
,
Uber
,
UITP
,
Zipcar