Facebook recently announced two new API tools for TV networks and news outlets to access its user data, offering measurements such as the number of statuses mentioning certain celebrities or which gender is interested in a specific news story. The APIs will give TV networks and news media more insight into their audience and programming. The features, Public Feed API and Keyword Insights API, are being offered to CNN, NBC, Sky TV, BuzzFeed, The Guardian, Slate and social media analytics firm Mass Relevance.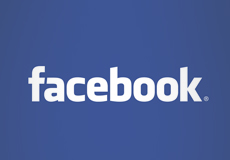 The Public Feed API lets users view a real-time information stream of public posts that mention a specific word, while the Keyword Insights API aggregates all public posts containing a certain word and generates anonymous statistics regarding the age, gender, and location of the users posting status updates.
"The tools are designed to help news networks capitalize on responses to current events, but also to understand audience metrics and engagement for their own prime time programming," explains The Verge. "Facebook claims that between 88 and 100 million Americans log onto the site between the hours of 8PM and 11PM."
"Over nine million people talked about the VMAs [MTV's Video Music Awards] on Facebook," says Justin Osofsky, VP of media partnerships at Facebook. "We wanted to give our broadcast partners a better picture of what's going on."
These two APIs accompany a new feature that Facebook launched in late August. The company released embedded posts so that new sites (and eventually end-users) can embed public Facebook statuses on their websites, reported The Verge in August. Users can display embedded status updates, photos and videos in a similar way as Twitter, Instagram and others.
The hope is that the combination of these new features will help Facebook posts reach a wider audience than before. Twitter has the current edge due to its newswire-like format and user base that tends to post immediately and publicly as news happens.
Topics:
Advertising
,
Analytics
,
API
,
Application
,
Broadcaster
,
BuzzFeed
,
CNN
,
Facebook
,
Instagram
,
Interface
,
Keyword Insight
,
Marketing
,
Mass Relevance
,
NBC
,
News
,
News Media
,
Outlets
,
Post
,
posting
,
Programming
,
Public Feed
,
Sky TV
,
Slate
,
Social
,
Social Media
,
Social Networking
,
Television
,
The Guardian
,
TV
,
TV Networks
,
Tweet
,
Twitter