Facebook plans to debut two-dozen TV-like programs in mid-June. A few shows will be big-budget longer shows that cleave most closely to TV content; the rest will be lower-budget shows of five to 10 minutes that will refresh every 24 hours. According to sources, the social media company has already greenlit several shows. With scripted, high-quality programs, Facebook hopes to garner younger viewers. The move also puts it in competition with Amazon, YouTube and Snap among other platforms hoping to attract advertising dollars.
Business Insider reports that, "the new video initiative means Facebook would play a much more hands-on role in controlling the content that appears on its social network with nearly 2 billion members," but, it adds, "there's no guarantee that consumers will begin to think of Facebook as a destination for watching longer-form shows."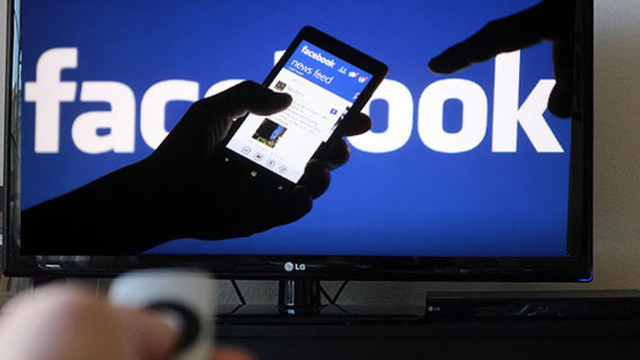 Facebook global creative strategy chief (and CollegeHumor cofounder) Ricky Van Veen is in charge of acquiring exclusive shows. He and his team have been "meeting with production companies and hearing pitches for episodic shows five to 30 minutes long that would live in a revamped version of Facebook's video tab."
The lower tier shows will have budgets "somewhere between TV and digital shows, similar to the shows on Verizon's go90 service," said one source. In that arena, Conde Nast Entertainment has been greenlit to produce a VR dating show in which people go on first dates in VR before they meet in real life.
Sources say that Facebook has also "tapped A-list celebrities to star in some of the shows." Because Snapchat is its chief rival in this endeavor, Facebook is "intensely targeting … teen-centric shows," and also exploring sports, something Facebook chief executive Mark Zuckerberg even mentioned on a recent earnings call.
YouTube, another rival, just revealed its slate of original shows, featuring popular stars such as Ellen DeGeneres, Kevin Hart and Katy Perry. Similar to YouTube's free-to-view, ad-supported strategy, Facebook plans to run mid-roll ads, which it's been testing for months, and has also stated it wants to "move toward a revenue-sharing model for scripted shows through mid-roll ads."