Facebook recorded lower Q3 revenue than expected, the result said chief executive Mark Zuckerberg of "an unsteady transition" from News to more popular but less profitable Stories, which allows users to build photo/video montages that disappear after 24 hours. The company relayed that the transition's early stage will be marked by higher costs, including more investment in 2019, and continued slow growth. Investors took the news in stride, unlike the July earnings report that resulted in a stock price plummet.
The Wall Street Journal reports that Zuckerberg, who says the Stories format is "growing quickly," admitted that ads in videos bring in "significantly less" per minute than those shown in News. He also stated that the company is "at least a year away from upgrading its internal systems to the point that it can prevent misinformation and abuse" at its desired level.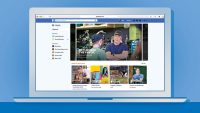 Given the historic July slump, SunTrust Robinson Humphrey analyst Youssef Squali said he was "relieved" by this most recent report. Facebook's shares fell "about 20 percent to date and about 34 percent since its earnings report in late July … part of a larger pattern of investors fleeing giant tech companies like Google parent Alphabet and Amazon."
Facebook's most robust growth is in Asia, "where it generates about $2.67 per user," versus its plateaued U.S., Canadian and European markets, which earns $27.61 per customer in the first two countries and $8.82 in Europe.
Chief financial officer Dave Wehner reported that, "more of Facebook's ad-impression growth would come from products and areas where Facebook doesn't make as much money, but will have to spend big to remain competitive." For example, Facebook is experiencing growth in video in Facebook Watch and IGTV, although it is "well behind" Alphabet's YouTube, its chief rival in video.
In messaging, Facebook vies with Apple's iMessage, which is bundled with iPhones. Zuckerberg noted that WhatsApp and Messenger do better in Europe where Android is more competitive.
The New York Times reports the earnings report comes after a particularly dismal 18 months, in which Facebook has been "under scrutiny for spreading disinformation, hate speech and leaks of user data." The company has pledged changes, including hiring "tens of thousands more people to monitor content on its platform … but new problems keep cropping up almost every week."
Last week, Facebook said it identified and removed a "new influence network" from Iran. Facebook also lost one million daily users in the EU, due to the GDPR privacy regulations that just went into effect. Both Zuckerberg and Wehner noted the trend of people gravitating from public messaging to more private services.
"The fact that problems keep emerging reinforces our view that the company is not as in control of its business as it needs to be," said Pivotal Research Group analyst Brian Wieser.
Topics:
Advertising
,
Alphabet
,
Amazon
,
Android
,
Apple
,
Brian Wieser
,
Dave Wehner
,
Facebook
,
Facebook Stories
,
Facebook Watch
,
GDPR
,
Google
,
IGTV
,
iMessage
,
iPhone
,
Iran
,
Mark Zuckerberg
,
Messenger
,
News Feed
,
Pivotal Research
,
Revenue
,
Social Media
,
SunTrust Robinson Humphrey
,
Video
,
WhatsApp
,
Youssef Squali
,
YouTube