Facebook announced that its Facebook Watch video platform is rolling out worldwide starting today. The VOD platform, designed for episodic content and a potential competitor to YouTube, initially launched in the U.S. one year ago. In what should be good news to content creators and publishers, Facebook is also making its Ad Breaks program for monetizing video content available in Australia, Ireland, New Zealand and the United Kingdom, with plans to launch in 21 other countries in September.
"With the global launch of Watch, we are supporting publishers and creators globally in two critical areas: helping them to make money from their videos on Facebook and better understand how their content is performing," explained the company.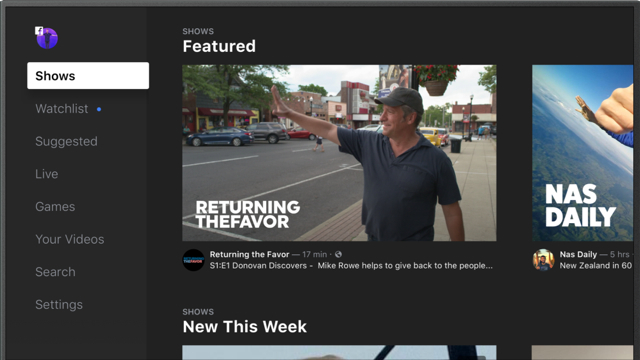 Watch was launched "with the goal of offering users a place on Facebook to discover shows and video creators and to start conversations with friends, other fans and even the creators themselves," reports Variety. Since the launch, Facebook has "made the experience more social, including making it easier to see which videos friends have liked or shared, and creating shows with audience participation at their core."
Thanks in part to celebrity names and new interactive features including polls and quizzes, some of Watch's shows have reached followers numbering in the millions. With the international expansion, those numbers are expected to increase. In addition, the company plans to bring its Ad Breaks program to countries such as Argentina, Colombia, El Salvador, France, Germany, Guatemala, Spain and Thailand.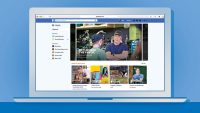 "Facebook said the service would support both English-language content and content in various local languages," notes Variety. The company indicated it will be looking to fund more content with international appeal. It "is expected to spend between $1 billion and $2 billion on content deals for Facebook Watch over the next year."
However, "The global expansion presents a risk for Facebook," suggests Bloomberg. "On the news feed, advertising appears separately from user content. Within the video service, ads can come in the middle of whatever someone is watching. Preventing advertisements from running in front of inflammatory videos has been a challenge for Google's YouTube."
While "Facebook has had trouble policing content in countries where it doesn't have as much understanding of the language or local culture," notes Bloomberg, "the company has built tools for advertisers that allow them to opt out of running promotions on certain types of material, such as violent content."
Topics:
Ad Break
,
Advertising
,
Argentina
,
Australia
,
Colombia
,
Discovery
,
El Salvador
,
Episodes
,
Facebook
,
Facebook Watch
,
France
,
Germany
,
Google
,
Guatemala
,
Interactive
,
Ireland
,
New Zealand
,
News Feed
,
Polls
,
Producer
,
Publisher
,
Social Media
,
Spain
,
Streaming
,
Thailand
,
United Kingdom
,
Video
,
VOD
,
Watch
,
YouTube